La recessione è vicina avverte il capo stratega della Bank of America mentre raccomanda l'acquisto di queste 2 classi…
La minaccia di una recessione economica sta diventando sempre più reale. Venerdì, anche il capo stratega di una delle più grandi banche d'investimento del mondo , Bank of America $BAC+1.0%, ha propeso per questo. Nel suo rapporto, Michael Hartnett mette in evidenza 2 classi di attività specifiche che dovrebbero superare significativamente le azioni e le obbligazioni nei prossimi anni.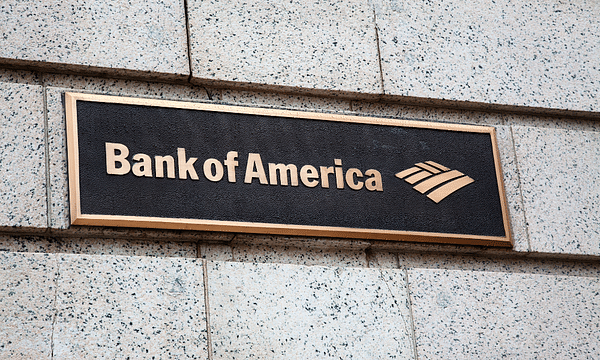 BOFA avverte della recessione
Il capo stratega degli investimenti della Bank of America $BAC+1.0% ha avvertito in una dichiarazione venerdì che l'economia statunitense potrebbe sentire alcuni shock economici nei prossimi mesi. La situazione sta peggiorando, ha detto.
Con l'ambiente macroeconomico che vede la Fed aumentare i tassi di interesse e la banca centrale ridurre i grandi acquisti di asset, lo stratega di BOFA ha detto che l'economia statunitense potrebbe essere diretta verso una recessione.
Le criptovalute superano le obbligazioni e le azioni
https://twitter.com/PeterSchiff/status/1510777643779739648?ref_src=twsrc%5Etfw
Se l'economia si dirige verso la recessione, ci si aspetta che le criptovalute superino il tradizionale paniere di asset. In altre parole, le criptovalute e le materie prime faranno meglio delle azioni e delle obbligazioni, come Hartnett ha sottolineato.
Con l'alta inflazione che non rallenta e la prospettiva che sia qui per rimanere per un bel po', gli investitori dovrebbero considerare di investire in queste due classi di attività e possibilmente anche sovrappesarle appena sopra i tipi di attività tradizionali come azioni e obbligazioni nei loro portafogli.
Correlato.
Questa non è una raccomandazione di investimento, ma la mia opinione. Qualsiasi decisione di investimento è interamente nelle vostre mani. La dichiarazione di Hartnett è stata riportata da Reuters.
Leggere l'articolo completo
gratuitamente

? Vai avanti 👇
Hai un account?
Poi accedi
, o
creane uno nuovo.