Bitcoin crolla a 30.000 dollari? Il fondatore di BitMEX dice che tirerà giù anche i titoli tecnologici
La debolezza della tecnologia farà scendere il bitcoin a 30.000 dollari nei prossimi mesi, dice il co-fondatore di BitMEX Arthur Hayes. Ha detto che il bitcoin $BTCUSD+0.5% è altamente correlato con il Nasdaq 100 e i titoli tecnologici sono ancora vulnerabili all'aumento dei tassi.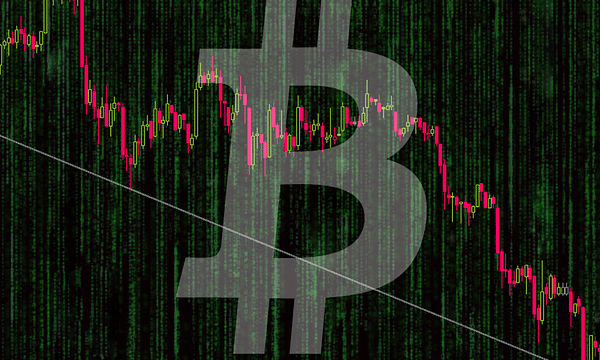 Il fondatore di BitMEX dice che ci sarà un crollo del Bitcoin.
Bitcoin è stato strettamente correlato con i titoli tecnologici a grande capitalizzazione, rendendo la criptovaluta vulnerabile a un grande calo mentre il settore è sotto la nuova pressione dei tassi di interesse in aumento e altri fattori, dice Arthur Hayes, co-fondatore dello scambio di cripto BitMEX. Hayes ha detto in un post sul blog di lunedì che si aspetta che i titoli tecnologici siano trascinati più in basso dall'aumento dei tassi di interesse nominali, dal peggioramento della situazione globale, dalla liquidità e da una recessione economica a seguire.
Hayes ha mostrato grafici che illustrano la stretta relazione tra bitcoin e l'indice Nasdaq-100 su periodi di 10 giorni, 30 giorni e 90 giorni e ha indicato una correlazione "alta" a breve termine o 10 giorni.
"Finché la correlazione a 10 giorni rimane alta, dobbiamo rimanere sulla difensiva", ha scritto Hayes, suggerendo che il bitcoin potrebbe testare il livello di 30.000 dollari entro la fine del secondo trimestre di giugno.

La Federal Reserve sta aumentando i tassi d'interesse per domare l'alta inflazione mentre si allontana dall'allentamento quantitativo, misure che dovrebbero mettere ulteriore pressione sui titoli tecnologici.
Il Nasdaq-100 ha perso quasi il 14% finora quest'anno, anche se ha recuperato da un calo del 20%. "La Fed non ha intenzione di aumentare di nuovo il suo bilancio a breve, il che significa che le azioni non stanno andando più in alto", ha detto. Nel frattempo, la crescita globale sarà danneggiata dall'aumento dei prezzi delle materie prime spinto dalla continua e possibile escalation della guerra della Russia contro l'Ucraina.
Quindi vede chiaramente il Bitcoin cadere al livello di $30.000 quest'estate, forse anche più in basso, così come l'Ethereum $ETHUSD-0.5% cadere da qualche parte intorno al livello di $2.500. Naturalmente, prendi questo con un grano di sale e non prenderlo come consiglio di investimento o raccomandazione.
Fonte: businessinsider.com
Pádne BTC na hodnotu 30 000?
Vote to see the results!
0 answers already!