izvršni direktor družbe Warner Bros. Discovery Global Streaming o maksimalnem zaračunavanju dodatnih stroškov za šport. Več novic iz sveta pretakanja od zelo znanega igralca.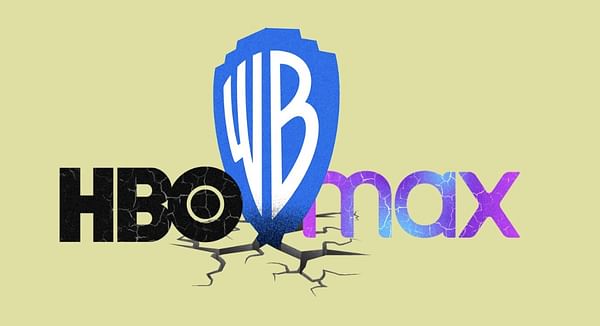 V zadnjem času opažamo, da pretočne storitve prilagajajo svoje naročniške pakete, začel je Netflix, nato tudi Disney razmišlja, kako bi prilagodil svoje plačljive storitve, zdaj pa se je izvršni direktor JB Perrette iz podjetja $WBD-0.6% izrekel o športnih vsebinah, ki jih želijo dodati tudi plačljivi storitvi. $WBD-0.6% Warner Bros. Discovery bo kmalu uvedel nov paket z imenom "Bleacher Report", ki bo ponujal zanimivo športno izkušnjo. Ta paket bo stal 9,99 dolarja na mesec, kar je povzročilo več kot en razkol med navijači.
Po besedah JB Perretteja, vodje globalnega pretakanja pri Warner Bros. Discovery. V Evropi že desetletje delujejo prek Eurosporta in te izkušnje so jim pokazale, da športne vsebine niso za vsakogar in da ne bi smele biti brezplačne. Šport je vrhunski in strastni navijači morajo biti pripravljeni plačati za to vsebino. In to ni samo njegovo mnenje - Warner Bros. Discovery bo v programu Max na leto ponudil 300 športnih dogodkov v živo, po koncu promocijskega obdobja pa bo zanje zaračunal le teh 9,99 dolarja. Gre za potezo, katere namen je potrošnikom omogočiti izbiro in hkrati spodbujati trajnostni poslovni model.
Day range
$10.69 - $10.94
52 week range
$8.82 - $16.34
Poleg tega $WBD-0.6% načrtuje vzpostavitev centra za pretakanje "CNN Max", kar je še ena zanimiva poteza. Do tega prihaja štiri mesece po združitvi programov HBO Max in Discovery+. Warner Bros. Discovery ugotavlja, da njihovi naročniki dlje časa ostajajo na platformi, kar bi lahko pripomoglo k rasti števila strank po začetnem upadu. Max naj bi po vsem svetu začel delovati v prvem četrtletju leta 2024, in sicer najprej v Latinski Ameriki ter se postopoma širil v Evropo in Azijo-Pacifik.
Na splošno je podjetje Warner Bros. Discovery zavezana k zagotavljanju kakovostnih vsebin za oboževalce, hkrati pa zagotavlja trajnostni poslovni model. Njihovi načrti za športne vsebine in pretakanje kažejo, da gre za podjetje, ki gleda v prihodnost in želi uspeti na svetovnem prizorišču industrije pretakanja.
To je perspektiva podjetja in v panogi, ki ima na trgu vsekakor veliko konkurenco. Kako gledate na to podjetje in ali je kljub temu, da obstajajo tudi drugi velikani, za vas zanimivo? 😊