Aktuelle Sicht auf Bitcoin und Ethereum + 10X GEM
Ein viel beachteter Kryptoanalyst und -händler verrät einen Altcoin, von dem er glaubt, dass er einen Anstieg von 900-1000% erleben könnte, wenn er seine Prognose für Bitcoin $BTCUSD+0.3% und Ethereum $ETHUSD-0.5%aktualisiert .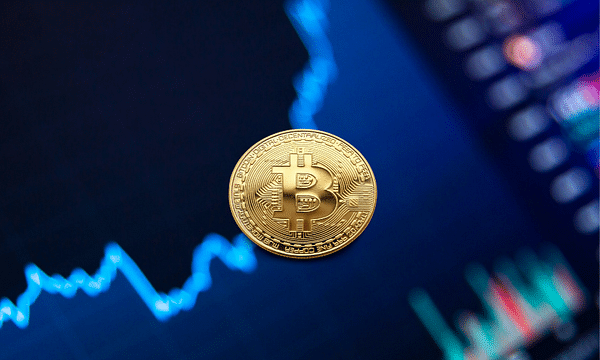 10X GEM basierend auf seiner aktuellen Einschätzung des Kryptomarktes.
Der Kryptoanalyst Credible teilte seinen 327.800 Followern auf Twitter mit, dass er erwartet, dass bitcoin bis auf 38.000 Dollar ansteigt, bevor es zu einem weiteren Wachstum kommt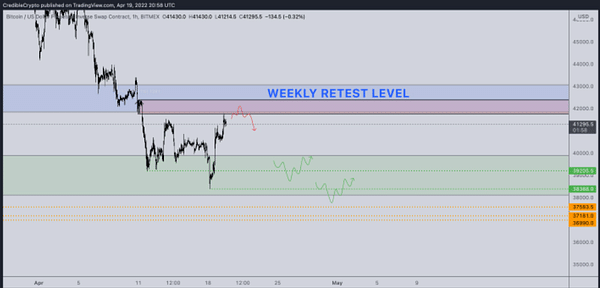 Quelle.
Derzeit ist der Bitcoin rund 39.500 Dollar wert. Ähnlich sieht er es bei Ethereum, das seiner Meinung nach irgendwo in Richtung der Unterstützung bei $2.500-$2.800 fallen wird, bevor sich der Trend zum Wachstum wendet.
Quelle.
Derzeit liegt Ethereum bei etwa $2.900.
Die letzte Münze auf dem Radar dieses Händlers ist Curve $CRVUSD-3.1%, der Management-Token von Curve Finance, einer dezentralen Börse, die sich auf Stablecoins konzentriert. Laut dem Kryptoanalysten ist die Talsohle für CRV bereits erreicht und er erwartet, dass die Münze eine große Rallye erleben wird, wobei er kühn das 10-fache fordert.
Es freut mich zu sehen, dass ein solcher Kryptoanalyst immer noch optimistisch ist und Wachstum erwartet. Ein Bitcoin-Absturz auf 38K und eine anschließende Umkehrung dieses Wertes erscheint mir ziemlich realistisch, und ich wäre damit zufrieden. Natürlich ist die Tatsache, dass 300.000 Menschen ihm folgen, keine Garantie. Verstehen Sie dies also nicht als Anlageberatung, sondern nur als die Meinung eines Kryptoanalysten.
Výjde mu to?
Vote to see the results!
0 answers already!
Artikel
kostenlos lesen?

Dann mach weiter 👇
Hast du ein Konto? Dann
meld
dich ein. Oder
erstelle
eine neue.