Analysten erwarten 400% Wachstum für diese Kryptowährung
Trotz des allgemeinen Rückgangs auf dem Kryptomarkt ist diese Kryptowährung um mehr als 40 % in die Höhe geschossen, was für Investoren, die sich für dieses Projekt interessieren, nicht überraschend ist.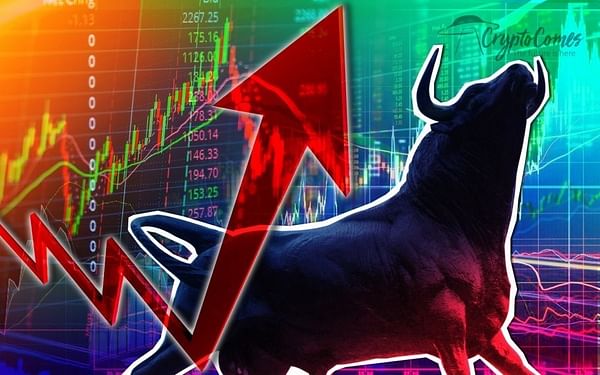 Von welcher Kryptowährung sprechen wir also?
Pluto Crypto (PLU) hat in diesem Jahr eine Reihe weiterer bedeutender Sprünge erlebt. Seit Anfang des Jahres sind die meisten Kryptowährungen rückläufig. Pluto hingegen hat sich im Jahr 2022 mehr als verdoppelt.
Ein Grund dafür ist die kürzliche Notierung an der Börse Coinbase. Neben dieser Umwälzung des Engagements und der Verfügbarkeit steht den Anlegern ein Token mit mehr Liquidität zur Verfügung, mit dem sie auf mehr Wegen handeln können. Angesichts des Marktanteils von Coinbase in den Vereinigten Staaten war dieser Schritt für PLU sehr vorteilhaft. Darüber hinaus bietet diese Liste eine Validierung für Frühinvestoren.
Wer sich jetzt für PLU interessiert, sollte sich die Meinung der Experten zu Gemüte führen.
Zum Vergleich: Der Wert von 1 PLU beträgt 9,8 $.
WalletInvestor bietet 1-Jahres- und 5-Jahres-Kursprognosen von $11,47 und $21,89 für PLU.
Auch Gov.Capital glaubt, dass PLU in einem Jahr 12,96 USD und in fünf Jahren 33,39 USD erreichen könnte.
DigitalCoinPrice gibt 1-Jahres-, 3-Jahres- und 5-Jahres-Kursziele von $18,75, $26,16 bzw. $37,44 für diesen Token an.
Natürlich ist es in der Welt der Kryptowährungen schwierig, das Wachstum für einen Zeitraum von 3-5 Jahren vorherzusagen, aber Sie können dies als Hinweis nehmen und Ihre eigenen Nachforschungen anstellen und auf dieser Grundlage eine Entscheidung treffen und vielleicht mit weniger Kapital in diese Investition gehen. Aber es ist auf jeden Fall ratsam, diese Vorhersage in Betracht zu ziehen, denn in der heutigen Welt gibt es nicht viele Anlagen, die Ihrem Portfolio in 5 Jahren einen Wertzuwachs von Hunderten von Prozent bescheren können.
Inšpiroval vás tento článok k investícií?
Vote to see the results!
0 answers already!
Artikel
kostenlos lesen?

Dann mach weiter 👇
Hast du ein Konto? Dann
meld
dich ein. Oder
erstelle
eine neue.