Analitycy oczekują 400% wzrostu dla tej kryptowaluty
Pomimo ogólnych spadków na rynku kryptowalut, ta kryptowaluta poszybowała w górę o ponad 40% i dla inwestorów zainteresowanych tym projektem nie jest to zaskoczeniem.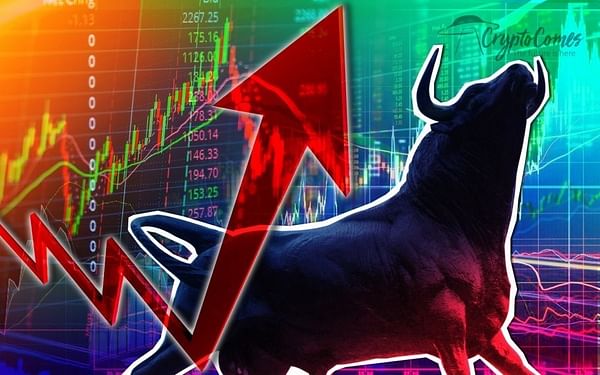 Więc o jakiej kryptowalucie mówimy?
Pluto Crypto (PLU) zanotował w tym roku kilka innych znaczących skoków. Od początku roku większość kryptowalut notuje spadki. Z drugiej strony, w 2022 roku Pluton wzrósł ponad dwukrotnie.
Częściowo powodem tego jest niedawne wejście na giełdę Coinbase. Wraz z tym wstrząsem w ekspozycji i dostępności, inwestorzy mają token z większą płynnością do handlu z większą liczbą sposobów, aby to zrobić. Biorąc pod uwagę udział Coinbase w rynku amerykańskim, ten ruch był bardzo korzystny dla PLU. Ponadto, lista ta zapewnia walidację dla wczesnych inwestorów.
Dla tych, którzy interesują się PLU już teraz, sprawdźmy, co na ten temat sądzą eksperci.
Dla kontekstu, wartość 1 PLU wynosi 9,8$.
WalletInvestor przewiduje dla PLU 1-letnie i 5-letnie prognozy cenowe na poziomie 11,47$ i 21,89$.
Podobnie Gov.Capital uważa, że PLU może osiągnąć 12,96 USD w ciągu roku i 33,39 USD w ciągu pięciu lat.
DigitalCoinPrice zapewnia 1-letnie, 3-letnie i 5-letnie cele cenowe odpowiednio 18,75 USD, 26,16 USD i 37,44 USD dla tego tokena.
Oczywiście w świecie kryptowalut trudno jest przewidzieć wzrost na okres 3-5 lat, ale możesz potraktować to jako wskazówkę i przeprowadzić własne badania, a następnie podjąć decyzję na tej podstawie i być może wejść w tę inwestycję z mniejszym kapitałem. Ale na pewno warto rozważyć tę prognozę, ponieważ w dzisiejszym świecie niewiele inwestycji może sprawić, że Twój portfel zyska setki procent w ciągu 5 lat.
Inšpiroval vás tento článok k investícií?
Vote to see the results!
0 answers already!
Przeczytać cały artykuł
za darmo

? To kontynuuj 👇
Czy masz konto? Następnie
zaloguj się
lub
utwórz nowy.