If you buy this kind of stock now, it will be a huge mistake, says investor and well-known strategist
Everyone is worried about the coming year. No one knows what will happen. But the analysts at this well-known company are very clear - don't buy this kind of stock!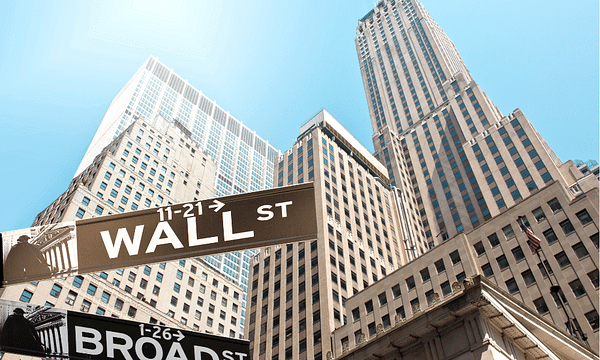 Growth stocks have seen a big sell-off, but according to UBS strategists and their boss, it's too early to buy.
"Going forward, we think it's too early to get back into technology stocks. Valuations for growth stocks, while more reasonable now, are still high relative to value stocks," David Lefkowitz, head of equities for the Americas at UBS Global Wealth Management, said in a note to clients.
https://www.youtube.com/watch?v=b_37pthloAs
"As a group, these stocks accounted for 19% of the S&P 500's market capitalization in 2022 and dragged the entire index down by -8.7%. On average, these stocks are down -47% in 2022," noted Lefkowitz and his team of strategists.
"Many of the most expensive stocks have suffered from rising interest rates as well as a slowdown in technology segments such as e-commerce, digital advertising and cloud computing," Lefkowitz wrote.
"And we believe some technology companies may still be vulnerable to earnings downgrades in the coming months as consumers continue to digest the increase in purchases made in 2020 and 2021," he added.
And what about the rest of Wall Street?
The first three trading days of 2023 were mixed. The S&P 500 index, which fell more than 19% last year , closed 1.1% lower on Thursday, erasing Wednesday's 0.8% gain. The index also fell on Tuesday, the first trading day of the new year.
"Looking ahead, there is still a lot of uncertainty - the war in Ukraine continues, China is starting to loosen its zero COVID policy," said Bruce Helmer, co-founder of Wealth Enhancement Group. But he added that "there are reasons for optimism."
Opinions, however, are not so clear-cut. Rather, they are extremely mixed. According to another large firm - Comerica Wealth Management - the market will fall.
"We are of the view that in order for a true bottom to be reached, it must be successfully tested, creating a double bottom," the bank said in its 2023 market outlook.
The several bear market increases last year mean the market may not have truly tested its bottom, the group said in the report. "To form a classic double bottom, we expect the 3,500 band to act as the next level of major technical support for the S&P 500 index," it noted.
This means that the S&P 500 index - now trading at around 3,800 points - could fall another 8% before bottoming, which would be another painful drop for investors. Other Wall Street experts agree that more pain could come early this year. JPMorgan predicts the market will retest the 2022 lows in the first half of 2023.
And there are still recession fears. Economists believe the U.S. could enter a recession this year, though its severity and depth are subject to debate: A recession is likely to come, and it may well be quite different than anyone expected. What to prepare for?
A recession would affect the stock market by hurting corporate profits and creating downward pressure on valuations, as investors generally pay less for companies with declining net profits.
If the U.S. enters a deep recession, profits of companies in the S&P 500 could plummet, leading to a drop in the price-to-earnings multiple to 15 - from the current S&P 500 P/E ratio of 17, according to experts. That would mean the index could fall as low as 3,000 points.
For now, however, many Wall Street economists and forecasters expect a mild recession, not least because the labour market remains a source of strength for the US economy.
What do you think? What form of recession, if any, will come?
Disclaimer: This is by no means an investment recommendation. This is purely my summary and analysis based on data from the internet and other sources. Investing in the financial markets is risky and everyone should invest based on their own decisions. I am just an amateur sharing my opinions.
Read the full article for
free

? Go ahead 👇
Do you have an account? Then
log in
. Or
create a new one
.