Great penny stocks to buy in 2023
Why bother with penny stocks or cheap stocks at all?
You need to be prepared for the fact that not every penny stock you buy will be successful; many are cheap because they are not good companies or have been outperformed by their competitors.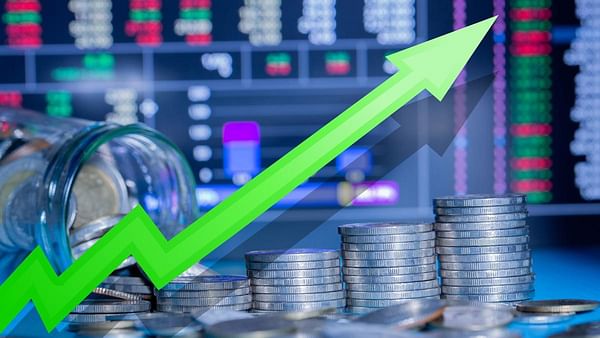 Those that succeed, however, have the potential to pay off big. It is possible to see a 5x or 10x return on your investment. For this reason, the best way to invest in them is to spread your investment over small amounts among several different companies to increase your chances.
If you choose to trade penny stocks, it is important to keep them under control so that you are able to react to new developments.
1. Cyrn Inc ($CYRN)
Cyrn was founded in 1991 and is based in Herzliya, Israel. It is an international player in the cybersecurity industry. The company develops and sells information security solutions that protect web, email and mobile transactions.
Cyrn experienced its heyday in the early 2000 s and since then its share price has experienced a long and dramatic decline to its current value. However, there are several reasons to be positive about this penny stock.
Most notably, several large hedge funds hold a position in the stock, demonstrating a degree of institutional confidence in the company's technology solutions. Cyrn is distinguished by its diverse suite of cybersecurity products, which are particularly marketable in its home jurisdiction of Israel. For future growth, this company only needs to secure a sustained period of increased revenues to rekindle its days in the Wall Street limelight.
Nokia is a Finnish telecommunications company that manufactures computer hardware and networking equipment.
The company has made a good name for itself as one of the leading mobile phone manufacturers in the early 21st century. It now focuses almost exclusively on infrastructure and hardware.
The glory days at the cutting edge of mobile technology are over and Nokia's share price is far past its peak. The last few years have been a period of transition as it has instead focused on making network hardware and developing 5G infrastructure, a process that has not been entirely successful.
The company has a substantial 15% share of the global telecommunications equipment market. The new leadership position and 5G presents an opportunity to make some of that money on the company's stock.
3. Seanergy Maritime Holdings Corp ($SHIP

+0.5%

)
Seanergy Maritime Holdings is a transportation company that owns a fleet of cargo ships. These are large ships that are often used to transport raw materials, such as coal, around the world.
Shipping stocks tend to be particularly volatile, so if you're going to invest, you need to stay on top of the news cycle. They're also cyclical, tending to rise when global trade booms and fall when economies start to stagnate.
Institutional investors have moved away from shipping, which is why stocks like this trade so cheaply. The company $SHIP+0.5% is trading below the value of its assets - a fleet of 14 massive cargo ships. It has also recently been able to refine its core business model, setting it up for a potential rebound.
Shipping, like other means of transportation, will gradually undergo a transformation due to environmental regulations and a possible shift to better and cheaper fuels. This could help shipping companies save on costs and focus on their profits.
4. Arcadia Biosciences Inc. ($RKDA

-1.8%

)
Arcadia is an "agricultural biotechnology" company that specializes in modifying crops to improve their nutritional and health benefits.
It focuses primarily on wheat, soybeans and hemp. Recent times have been tough for Arcadia, thanks to a difficult financial situation and a stock price that has fallen from over $100 in 2015 and, as of 2019, sits in the zone, below $5.
Its focus on healthy food and adapting conventional crops to offer farmers a greener solution is a potential advantage. Arcadia could be poised to benefit from a world that is increasingly engaged in finding climate-conscious solutions to the difficult problem of feeding a growing population.
This is not financial advice. I am providing publicly available data and sharing my views on how I would handle the situation myself. Investing is risky and everyone is responsible for their decisions.