Microsoft is responding to the AI hype wave by calling for regulations.
Microsoft Corporation $MSFT+0.5% is responding to the rapid growth around AI and company president Brad Smith has come up with a proposal for regulation.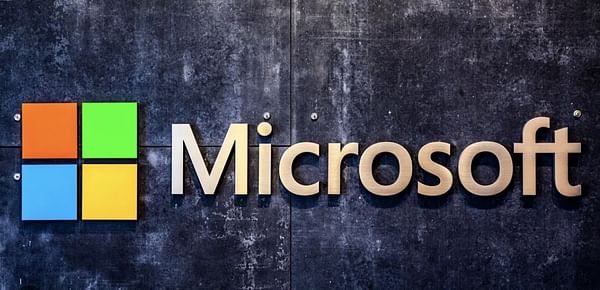 Yesterday we saw, to some people's surprise, a huge surge after the results of $NVDA+0.7%, which took other similar companies like $AMD+3.2% with it.
Microsoft Corporation 's $MSFT+0.5% of course made the growth nice too, as it's no secret that it has strong ambitions to be a leader in AI. Last night, a report emerged setting out 5 principles the government should consider when regulating AI as it rushes to ensure that laws and enforcement can keep up with the rapidly evolving technology.
Day range
$324.45 - $329.99
52 week range
$213.43 - $338.56
The 5 principles announced by Microsoft President Brad Smith are:
Installing and building government-led AI safety frameworks, such as the U.S. National Institute of Standards and Technology's AI Risk Management Framework.
Requiring security breaks when AI is used to manage critical infrastructure.
Creating a legal and regulatory framework for AI applications, advanced baseline models, and infrastructure.
Promoting transparency and funding for academic and non-profit research.
Creating public-private partnerships to use AI to address the impact it will have on society, in areas such as democracy and workforce.
Smith suggested that AI services adopt a framework from the financial services sector: know your customer, or KYC. In this case, however, it should be KY3C, meaning AI developers should know their cloud, customers and content to reduce fraud or deceptive use.
Smith announced the new framework at an event in Washington, DC, yesterday. It's the latest push from an industry leader for the government to create and enforce boundaries on how the technology is used, as others in the industry have warned that the significant implications of unregulated development should give pause .
Also last week, Sam Altman, CEO of ChatGPT-maker OpenAI, urged a Senate subcommittee , to implement protections and boundaries on AI technology.
We already know, with the beginning of the year, that Microsoft has invested $10 billion in OpenAI. "We formed our partnership with OpenAI based on a shared ambition to responsibly advance cutting-edge AI research and democratize AI as a new technology platform," Microsoft CEO Satya Nadella said in a blog post.
So what do you think of these 5 principles? Prices are high right now in this sector, but maybe with only this company $MSFT+0.5% I'm thinking of maybe overbuying with small amounts in the form of DCA. Plenty of companies grow on hype and fall again, but with Microsoft I believe they are really stomping it and will stay at the forefront of the giants. :)