These 3 AI stocks are mistaken for weak, their time will soon come, say Citibank analysts
If we were to pick one main theme and also a driver of growth for technology stocks in 2023, it would be fairly simple. Artificial intelligence, or AI, is a real draw for investors, and it's no coincidence that companies involved in AI development in any way are cashing in on it. That should also be the case with these 3 stocks.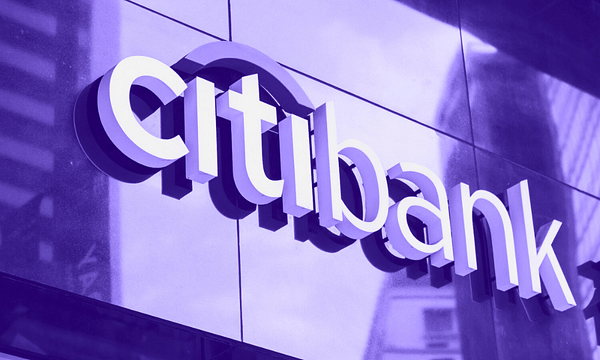 In fact, Citi $C+0.8% analysts have a few picks on companies that make software and are targeting the fast-growing AI market. According to the team at the famous US bank, these are companies that the market unfairly thinks are weak and not expecting much growth. Analysts are convinced otherwise.
While many firms may now look risky after the growth this year because their valuations are near ATH and thus may lack significant upside potential to estimates, Citi analyst Tyler Radke said that overall the sector looks fairly valued. And among his picks is MongoDB, which he named as his top pick for the second half of the year. While this company is growing comfortably, unlike the other two picks, the Citi analyst sees more great potential here.
MongoDB is an American software company that specializes in developing and delivering the MongoDB database platform. This platform is known as a NoSQL database, meaning that unlike traditional SQL databases, MongoDB allows users to store and manipulate data in various formats such as text, images and JSON. MongoDB is popular among application developers because of its flexibility and scalability.
"MDB remains our top pick, even though the stock is up ~100% this year, we still see significant upside potential to our price estimates, with GenAI as a potential accelerator [of the overall addressable market] against one of the largest markets in software," Radke wrote in a note to clients Wednesday, picked up by CNBC.
Day range
$373.23 - $382.17
52 week range
$164.59 - $442.84
In addition to MongoDB, Radke believes Wall Street is undervaluing contact center software company Nice Ltd. and data analytics provider Alteryx. Alteryx shares are down more than 18% this year, while Nice has gained nearly 8%, which is obviously a very poor performance compared to the Nasdaq index.
Nice Ltd. is an Israeli company that provides solutions to improve customer experience, collateral and financial crime. Their products and services are widely used in many industries, including telecommunications, healthcare, financial services and public safety. Nice Ltd. is known for its innovative solutions that use advanced technologies such as artificial intelligence and cloud computing.
Many investors have expressed concerns in recent weeks that generative AI could damage Nice's "seat-based" model. But Radke said a recent analyst day showed a "confident message" that Nice is well positioned to leverage generative AI and move from a "seat-based" model to a "usage-based" model.
Day range
$199.12 - $203.61
52 week range
$149.54 - $231.54
Radke also said the strong software momentum and growing product portfolio should offset concerns that AI could threaten Alteryx. A recent announcement from the analyst day also highlighted the ways the company is leveraging AI and machine learning within its cloud-based data analytics platform.
Alteryx is an American software company that provides data analytics and business intelligence tools. Their platform allows users to easily prepare, combine, and analyze data from multiple sources, allowing them to gain a deeper understanding of their data and make informed decisions. Alteryx is popular among data analysts due to its user-friendliness and ability to handle large amounts of data.
"Further, the updated financial targets highlighted a sustained revenue growth profile of more than 20% with consistent margin expansion, which could potentially lead to a change in sentiment and drive above-average performance," Radke said.
Day range
$41.33 - $43.58
52 week range
$27.92 - $70.63
In the context of the latest AI news, it's worth mentioning that Elon Musk also recently announced the launch of a new project called xAI. This project aims to create an artificial intelligence that would be able to communicate with humans based on natural language. This project could have an impact on the future development and evaluation of AI-focused software companies. Because as we know, this will be no small matter in Elon Musk's directorship.