Aktualny pogląd na Bitcoin i Ethereum + 10X GEM
Uważnie obserwowany analityk kryptowalutowy i trader ujawnia jeden altcoin, który jego zdaniem może odnotować wzrost o 900-1000%, aktualizując swoje prognozy dotyczące Bitcoina $BTCUSD+0.1% i Ethereum $ETHUSD+0.6%.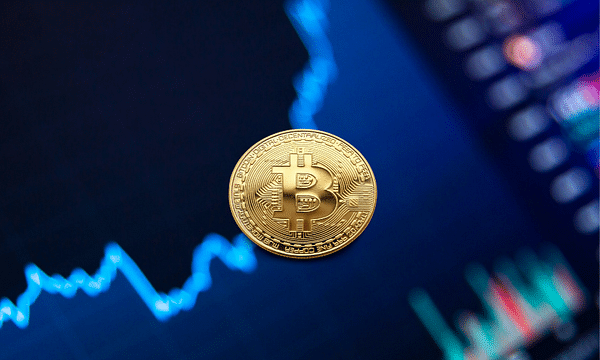 10X GEM na podstawie jego aktualnego spojrzenia na rynek kryptowalut.
Kryptoanalityk Credible poinformował swoich 327 800 zwolenników na Twitterze, że spodziewa się, iż bitcoin osiągnie poziom 38 000 USD, zanim rozpocznie się jego dalszy wzrost.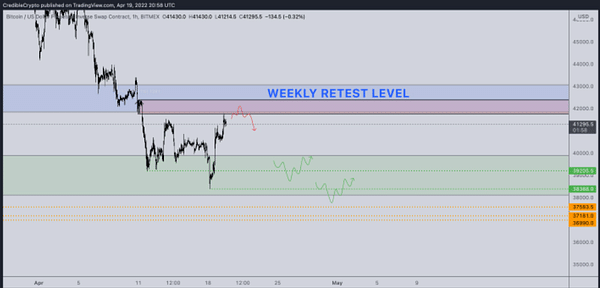 Źródło.
Obecnie wartość bitcoina wynosi około 39 500 USD. Podobne zdanie ma on na temat Ethereum, które jego zdaniem spadnie gdzieś w kierunku wsparcia na poziomie 2 500-2 800 USD, zanim trend zmieni się na wzrostowy.
Źródło.
Obecnie wartość Ethereum wynosi około 2 900 USD.
Ostatnią monetą na radarze tego inwestora jest Curve $CRVUSD+2.8%, token zarządzający Curve Finance, zdecentralizowanej giełdy skupiającej się na stablecoinach. Według kryptoanalityka, CRV ma już za sobą dno i spodziewa się on, że moneta ta zanotuje duży wzrost, śmiało twierdząc, że będzie to 10x.
Cieszę się, że taki kryptoanalityk nadal jest byczo nastawiony i spodziewa się wzrostu. Załamanie kursu bitcoina do 38 tysięcy, a następnie odwrócenie tej tendencji wydaje mi się całkiem realistyczne i byłbym z tego zadowolony. Oczywiście fakt, że podąża za nim 300 tys. osób, nie czyni tego gwarancją, więc nie traktuj tego jako porady inwestycyjnej, a jedynie jako opinię kryptoanalityka.
Výjde mu to?
Vote to see the results!
0 answers already!
Przeczytać cały artykuł
za darmo

? To kontynuuj 👇
Czy masz konto? Następnie
zaloguj się
lub
utwórz nowy.