Hit the brakes IMMEDIATELY or there will be a huge disaster, says Elon Musk
You could say that Elon Musk is "just" a businessman and has little say in the economy and politics. But the influence of the richest man on the planet is enormous and his words carry a lot of weight. This time, he's coming down hard on the Fed. What did he say?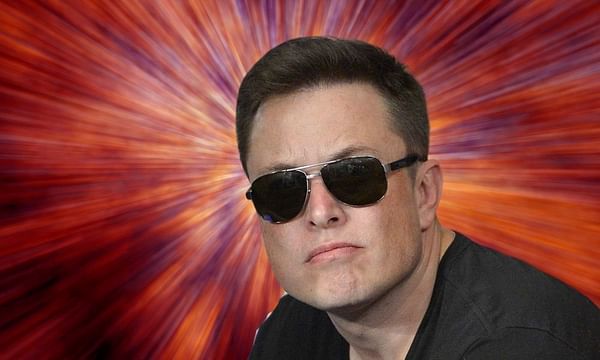 Federal Reserve Chairman Jerome Powell said on Wednesday that the Federal Reserve will raise rates beyond initial expectations and keep them at that level for an extended period of time. They want to do so to fight extreme inflation. That has been curbed, at least a little, but not in the way the Fed seems to have imagined.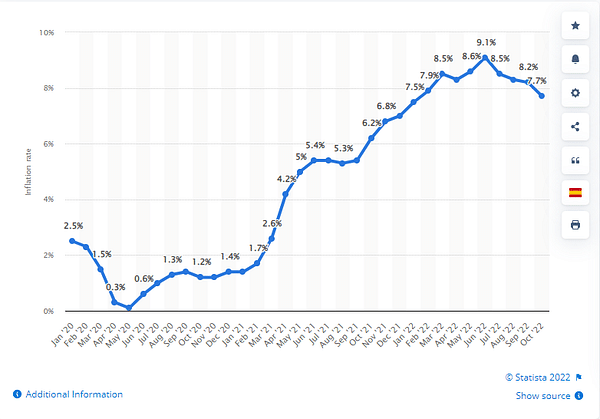 Powell said the Fed is trying to raise the prime rate by enough to slow the economy, hiring and wage growth, but not enough to send the US into recession. Noble thought. But according to many, they are not succeeding. And there are even many voices that say they are doing the opposite. Take Elon Musk, who said so on Twitter. We'll discuss his opinion in the next part of this article.
https://twitter.com/elonmusk/status/1597878869910253569
The Fed has already raised rates several times this year - up to 4%, the highest in 15 years.
"We think slowing down at this point is a good way to balance the risks," Powell said. "The time to ease the pace of rate increases may be as early as the December meeting," which will be held Dec. 13-14.
But Powell also stressed that smaller rate hikes should not be taken as a sign that the Fed will ease up on fighting inflation anytime soon.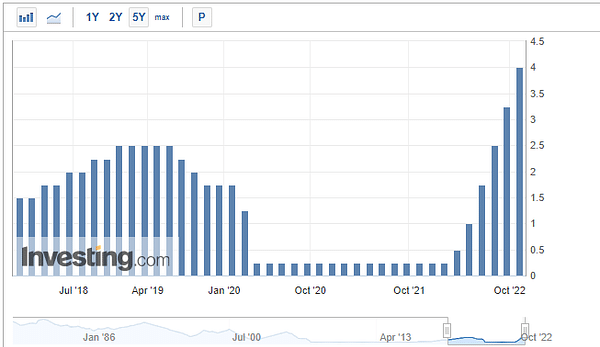 "It is likely that restoring price stability will require holding (interest rates) at a restrictive level for some time," Powell said. "History strongly cautions against premature policy easing."
Billionaires have a different view
But that view is not shared by several of the planet's richest men.
"I can tell you that the economy is not looking good right now. Everything is slowing down. You see layoffs in many, many, many sectors of the economy. People are slowing down," Amazon founder and executive chairman Jeff Bezos warned in mid-November.
Those concerns are shared by fellow billionaire Elon Musk, who in the aforementioned tweet called on the Fed to stop raising rates immediately to prevent an economic disaster.
Among other things, he also mentioned that he is preparing for a recession, which he believes will come in 2023.
This is not the first time Musk has warned of the consequences of raising interest rates for the economy. Last September, the businessman warned that a jump in interest rates would cause long-term deflation.
"A significant Fed rate hike poses a risk of deflation," the CEO of electric car market leader Tesla $TSLA-0.5% said at the time. The consequences of deflation can be devastating to the economy, as falling prices encourage households to postpone purchasing decisions while waiting for prices to fall further. Which, by the way, is the kind of thing you understandably (as a car company or Amazon owner) don't want to see.
This, in turn, can lead to a drop in overall consumption and an increase in inventories at companies that can no longer sell their products. In response, they reduce production and investment.
https://www.youtube.com/watch?v=-98MIHb0N70
If you enjoy my articles and interviews, feel free to throw a follow. Thanks! 🔥
Disclaimer: This is in no way an investment recommendation. This is purely my summary and analysis based on data from the internet and other sources(The Street, APNews, Statista, FED). Investing in the financial markets is risky and everyone should invest based on their own decisions. I am just an amateur sharing my opinions.
Read the full article for
free

? Go ahead 👇
Do you have an account? Then
log in
. Or
create a new one
.