China's economic reopening will boost the global economy and make it harder to fight inflation
In my view, the renaissance of the Chinese economy will bring with it, in addition to the stimulus effect of the global economy, upward pressure on prices.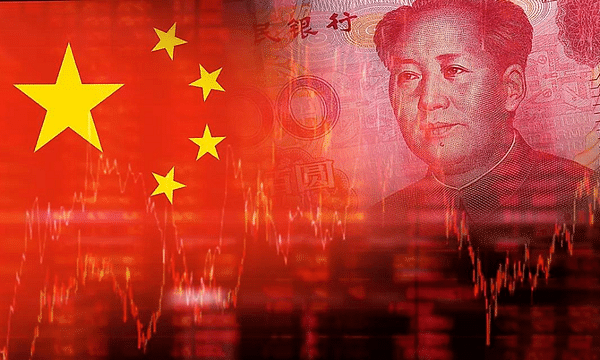 According to research by Goldman Sachs (GS), China's easing of its strict Covid-19 policy will not only accelerate the country's economic recovery, but also boost global economic growth. Given the faster-than-expected pace of China's reopening, economists predict that China's GDP will grow by 6.5% in 2023. In addition, a rebound in Chinese domestic demand could boost global GDP by 1% by the end of 2023. The faster pace of China's recovery, coupled with easing global financial conditions and lower gas prices, improves the outlook for future economic developments. China's economic renaissance is expected to impact global growth through the following channels:

Increased domestic demand: the reopening is expected to increase exports of basic goods among China's trading partners, which could boost domestic demand by up to 5%. Unsurprisingly, this is welcome news for China's regional neighbours, as Asia-Pacific countries export more goods to China than many Western economies. This return of demand for goods could result in a modest increase in GDP of around 0.4% in most of these economies.
International travel: The end of China's zero-tolerance policy should lead to a recovery in demand for foreign services and international travel. Unlike most other countries, China was already a net importer of travel services before the pandemic. The normalization of travel patterns, which is expected to occur primarily in the second half of 2023, will lead to an increase in China's travel trade deficit and foreign GDP growth, according to economists.
Demand for goods: the reopening will lead to higher demand for commodities, especially oil. GS commodity strategists estimate that Chinese oil demand could increase by at least 1 million barrels per day, which would raise Brent crude prices by about $15 per barrel. This increase could be even more significant depending on
the speed of the tourism recovery. For most economies, higher oil prices will be a drag on economic growth and in the fight against high inflation.

The reopening will have a greater impact on neighboring Asian countries rather than Western economies, economists say. The greater effect (and probably more delayed) in the West will be the increase in international trade and the arrival of more favourable financial conditions. Economists add that this will also lead to an increase
in global inflation. For most economies, the impact on core inflation will be rather minimal, as the inflationary effect of stronger growth is roughly offset by disinflation in the supply chain. However, they expect rising commodity prices to contribute to headline inflation, especially for oil-dependent emerging markets. Although it is
difficult to quantify such an effect, economists believe that there will be an increase in headline inflation of half a percentage point. And that could be a problem for financial markets. A series of mostly negative inflation surprises in recent months has led to easing global financial conditions and allowed central
banks to slow the pace of rate increases in recent months. However, greater inflationary momentum in the wake of China's reopening could force central banks to raise rates more than markets currently expect in order to keep growth below potential and stay on track to tame inflation.
INVESTMENT NOTICE:
Analysis is for informational purposes only and is provided in an information support capacity and is not investment advice or an advisory service.