Credit Suisse's analysis of the current situation: the impoverished bank took another huge hit after the collapse of…
Credis Suisse has been dealt with a lot recently. It found itself in trouble and seemed to be teetering on a really thin edge. But the collapse of SVB has now given it a hard blow to the solar. Could this situation put them down once and for all?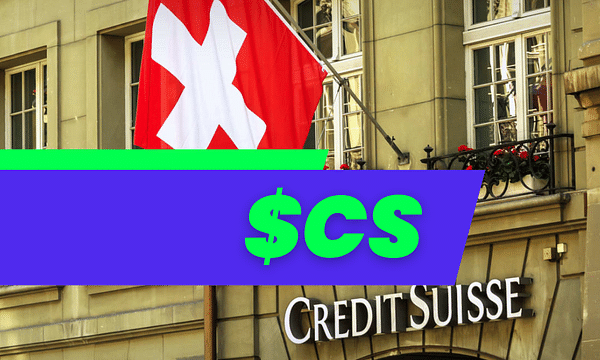 Once upon a time, the address of Switzerland's second-largest bank was where the world's richest families went to protect and grow their vast fortunes. But the more than 160-year-old Zurich-based bank has seen its fortunes evaporate in the past few years to the point where its survival is now very much in doubt. The wounds that have brought it to this point are almost entirely self-inflicted. The list of missteps is long. I can think of the ill-fated acquisition of First Boston Corp, which should have put Credit Suisse at the forefront of all its European competitors and become a major player in the US capital market; or the serious missteps it made in its private banking unit, which resulted in a loss of USD 1 billion. All of these events could have been avoided had a strong risk management process been in place. But it appears that there was none.
These catastrophic events, which are surely the stuff of blockbuster movies, wiped out more than 90% of shareholder value in less than 5 years. And today another huge blow has come. Credit Suisse $CS is down more than 22% in a single day as the market braces for the worst. The Swiss bank's credit default swaps, or CDS, have climbed to all-time highs that are well above its 20-year average.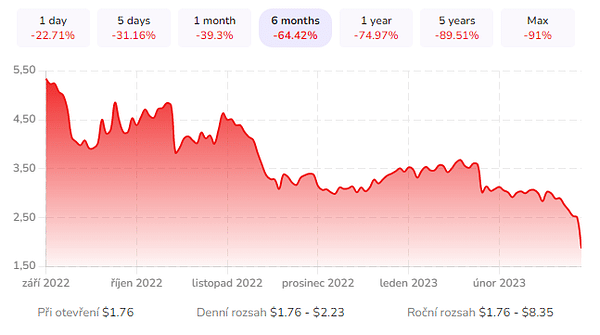 Investors are thus likely pricing in the risks of the financial Armageddon that may well be upon us. CEO Ulrich Korner's attendance at yesterday's Morgan Stanley $MS conference did not boost investor confidence, as they understandably fear worse results after the bank's recent Silicon Valley collapse.
With CS plummeting more than 30% in the past two weeks, consolidation is expected. But why is the market so bearish even as CS remains in restructuring?
Given the sharp drop in $SIVBs, investors fear that depositors could quickly turn their backs on Credit Suisse. In its recent report, the bank updated that "client money outflows have not reversed as of this month, although they have stabilized at much lower levels."
So why didn't investors interpret this as a significant improvement over Q4, which "showed massive outflows of client funds following the restructuring announcement."
There are two likely options here. The two probably work together. A general fear of unstable names in the banking sector, which is currently wracked with fear. And secondly, yesterday's comments at the aforementioned conference.
We said clearly on 9 February, and we say again, that the outflows have eased considerably since then. Earnings momentum is returning. It iscertainly not yet where it should be, but there is good momentum," said Ulrich Korner.
Outflow is a critical word and investors are very sensitive to such dynamics given the recent turmoil. That's why Credit Suisse sought to reassure investors that it saw "inflows" on Monday as it benefited from the SVB crash. However, market participants are likely losing confidence in its three-year "comprehensive restructuring process to return to profitability" as the market has been whipsawing financial stocks in a broad risk-off move since the SVB crash.
https://www.youtube.com/watch?v=G2XeyIbeXd0
With the increased cost of funding as it continues to face investor outflows, investor sentiment has deteriorated further as its main investor Saudi National Bank rules out further bailouts. Chairman Ammar Al Khudairy cited regulatory and legal hurdles and many other reasons why the firm would not increase its stake in the bank beyond its current level of less than 10%.
Investors likely took this as an indication that Saudi National Bank has fundamental concerns about the prospects of Credit Suisse's restructuring plan. Moreover, Al Khudairy's statement came after Korner committed to the bank's 2025 targets, as he pointed out:
I am very confident about our 2025 target, super confident. Why is that? A few points. First, we have a very clear strategy. And this strategy, if you want the way forward, is very clear. Secondly, we have a clear set of responsibilities. We have set clear objectives that we are following. And last but not least, if you look at the executive team, it's a brand new team. My colleagues have very relevant experience. They know what they are doing, which is helpful. And they really execute as hard as they can, relentlessly, to get it right.
But the market doesn't seem to believe that, and the Saudi National Bank's response has not been worthy of Korner's super confidence. Instead, the market has expressed its distrust of Korner and his team, and has focused on the potential further collapse of troubled banks.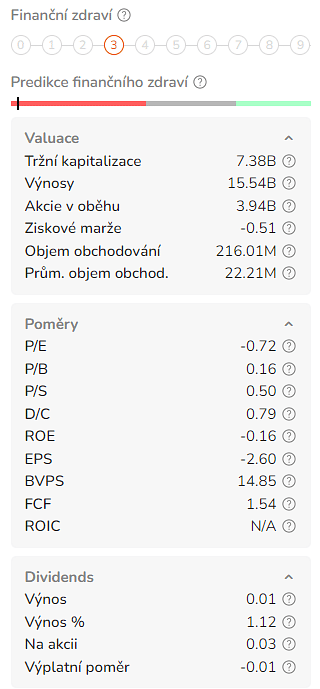 There is no point in going into the Credit Suisse analysis in detail because the current situation is changing by the minute. Personally, I would avoid the stock even for speculation - at least until it is clear how this whole situation will play out. It does not look rosy at the moment.
Disclaimer: This is in no way an investment recommendation. This is purely my summary and analysis based on data from the internet and other sources. Investing in the financial markets is risky and everyone should invest based on their own decisions. I am just an amateur sharing my opinions.
Read the full article for
free

? Go ahead 👇
Do you have an account? Then
log in
. Or
create a new one
.