Morgan Stanley: Buy these 3 stocks that benefit from a strategy that produces positive returns 100% of the time
Technology stocks have 100% positive rates of return at one, three, six and 12 months after market lows. This is one of the reasons why Morgan Stanley has identified the 3 stocks it trusts most in this regard.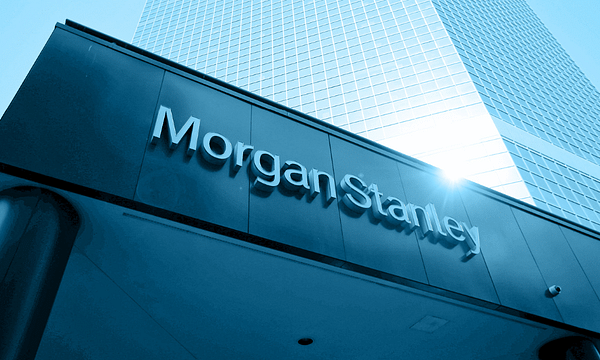 The next few months will be difficult for both stocks and the economy, according to Morgan Stanley's chief strategists.
Rising interest rates are expected to weigh on corporate profits and hurt economic growth, the firm recently warned. That's a dangerous combination that Morgan Stanley believes will unwind recent S&P 500 gains and send the index to new lows for this market cycle.
The evidence of that weakness is already there. Earnings fell 3% year-over-year in the most recent quarter, according to Oppenheimer data, even though sales rose roughly 5.6%.
More worryingly, Morgan Stanley's US Cycle Indicator, which compiles several key macroeconomic data points, is flashing red for the first time since just before the pandemic.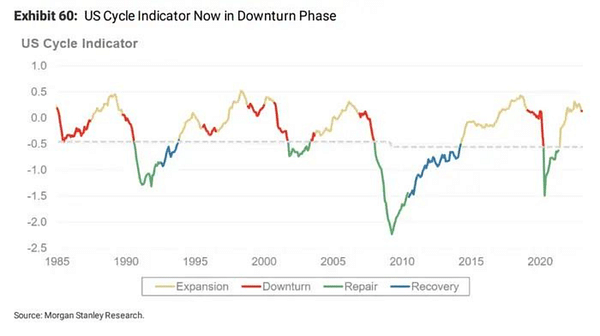 Other economic indicators, including the Conference Board's leading economic indicator, are historically weak, according to Morgan Stanley, suggesting a recession could be coming.
But all is not lost for investors in 2023. Morgan Stanley thinks a new bull market, led by stocks in the technology sector, will come back to life after the plunge in U.S. equities.
In addition to an improved global growth outlook and lower interest rates, MS's Pauker noted that the next recovery in U.S. equities will be driven by improved consumer balance sheets, pent-up demand for capital expenditures, positive operating leverage and even artificial intelligence.
"While we continue to focus on a path to new lows in the first half of this year, we also highlight several potential cyclical and secular drivers of the next equity bull market and encourage investors to start preparing their tech buy list ahead of that date," Pauker wrote.
Morgan Stanley has focused on technology stocks because they have historically lagged the broader market day but tend to significantly outperform. In fact, the firm noted that technology has a 100% positive rate of return at one, three, six and 12 months after market lows.
In the technology sector, the best relative returns after low returns typically come from companies in the Internet retail, interactive media and services, semiconductor and technology hardware industries, Pauker noted. He added that at the beginning of the expansion, economically sensitive companies outperformed their defensive counterparts by an average of 28%.
So let's take a look at Morgan Stanley's top picks for the upcoming market recovery 👇
Outfront Media $OUT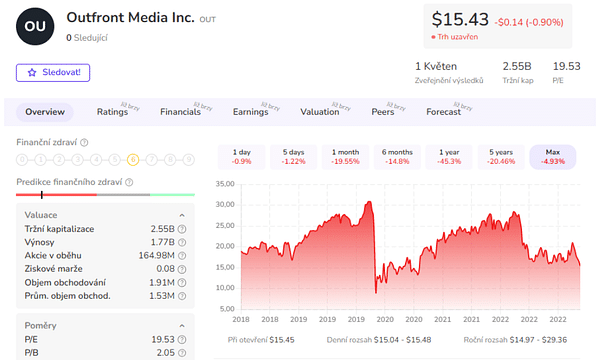 Outfront Media is an American company that specializes in advertising media. The company operates billboards, digital out-of-home advertising, billboards, signage and other advertising media in many major cities in the US, Canada and Latin America. Outfront Media also offers advertising services for airports, shopping malls, train stations and other locations.
Outfront Media's most recent quarterly results showed that the company reported revenues of $355.8 million, an increase of 7.2% from the previous year. Net income for the quarter was $25.2 million, an increase of 98.3% from the prior year.
Outfront Media's recent focus on digital out-of-home advertising has become increasingly popular. The company is also expanding its reach into new locations and offering innovative advertising solutions to its clients. Outfront Media is considered an exciting company in the advertising industry and has the potential to grow in the future.
MS Comment:
"The company's exposure to advertising revenue through billboards and transit displays will benefit as the cycle recovers and growth in the advertising industry accelerates. Leverage and ~50% incremental margins should boost the stock in a cyclical recovery."
Walt Disney $DIS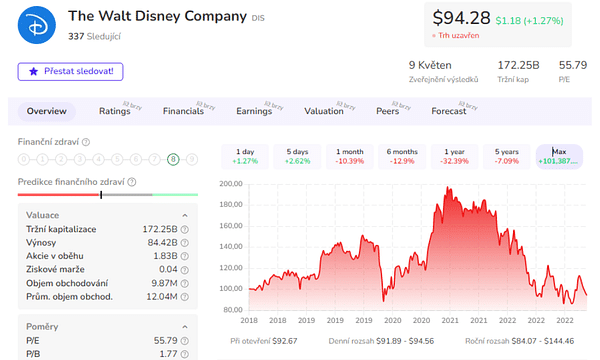 Disney is one of the largest and most successful entertainment companies in the world, with a portfolio of brands including Disney, Pixar, Marvel, Star Wars and more. The company also operates television stations, such as ABC, and owns a number of theme parks and resorts in various locations around the world.
Disney also continues to invest in its streaming platform, Disney+, which is becoming increasingly popular and has the potential to grow in the future. The company has also announced plans to expand its theme parks and resorts. Overall, Disney is thus considered an interesting company in the entertainment industry and has a strong market position and potential for growth in the future.
MS Comment:
"Disney's parks and advertising businesses should benefit from a healthy consumer environment with a new approach to managing and optimizing its media business supporting improved revenues."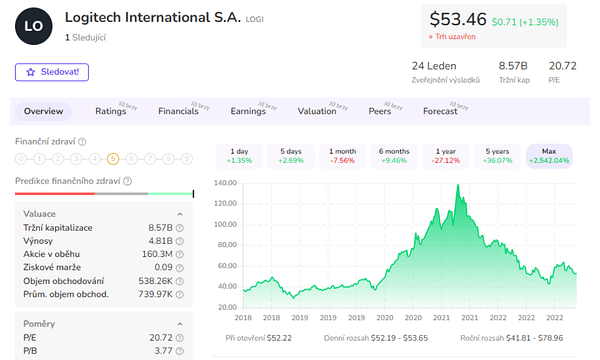 Logitech is a Swiss company that specializes in manufacturing peripherals for computers and other consumer electronics, such as mice, keyboards, headphones and speakers. Logitech focuses on innovative design and quality in its products, making it a favorite among consumers around the world.
Logitech's latest quarterly results showed that the company posted sales of $1.84 billion, an increase of 11% from the previous year. The company's net income for the quarter was $448 million, an increase of 56% from the previous year.
Logitech continues to expand its product portfolio and focus on innovation in consumer electronics. The company also saw strong growth in sales of its products through e-commerce channels, reflecting the growing trend of online shopping. Logitech is also investing in sustainability and plans to reduce its environmental impact.
MS Comment:
"Logitech should finally see its spectacular rebound after the covid slump. In general, it should benefit from a cyclical recovery in hardware demand as economic conditions improve."
What do you think of Morgan Stanley's pick? 🤔
Please note that this is not financial advice. Every investment must go through a thorough analysis.