$WPC-2.2% is down more than 7% today on news that the board has approved a plan to exit office assets within its portfolio.
This plan includes:
1) Spin-off into a separate publicly traded REIT, with 59 office properties to be transferred to Net Lease Office Properties (NLOP).
2) Sale of office assets: 87 office properties will remain owned by $WPC-2.2% and will be sold by January 2024.

The report also mentioned a "dividend reset", which has investors fearing a potential dividend cut (see image below).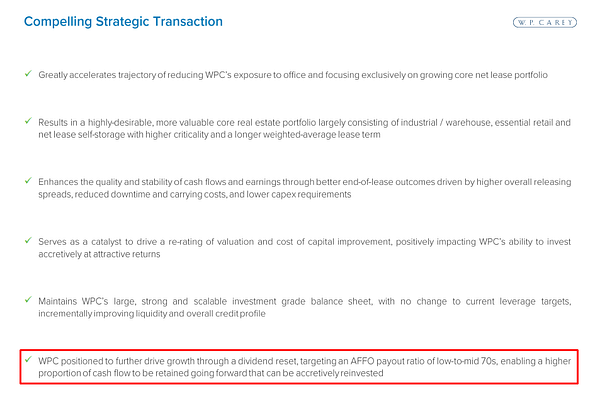 I am attaching a link to the presentation:
https://s29.q4cdn.com/223055717/files/doc_presentations/2023/09/W-P-Carey-Strategic-Office-Exit-Presentation.pdf