3 interesting stocks at the beginning of October
The loss-making September is finally behind us and we are entering (according to history) the profitable period of the year. Both October and November are months when stocks have mostly been able to give back the gains that the summer took from them. That could be the case for these three companies as well.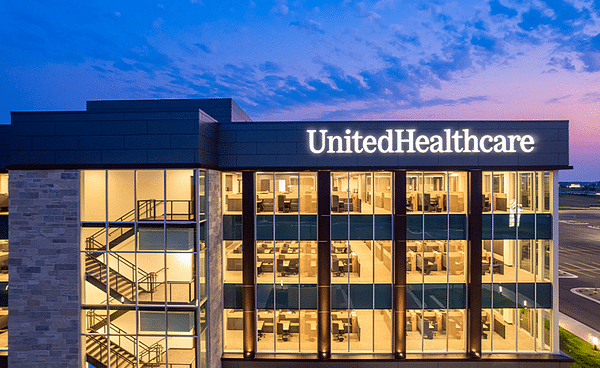 UnitedHealth Group $UNH

-0.7%
UnitedHealth Group is an American multinational healthcare and health insurance company. It was founded in 1977 and is headquartered in Minnesota. The company is one of the largest and most influential health insurance and healthcare companies in the world.
It provides insurance to more than 150 million people through commercial and social programs. The size of $UNH-0.7% provides it with several advantages such as, first and foremost, better terms for patients than its competitors. With the health care system, the company has been growing steadily and has become a huge company with annual revenues of nearly $350 billion.
Day range
$545.16 - $554.70
52 week range
$445.68 - $554.70
The stock now trades at a P/E of 20. Going forward, it is expected that earnings could grow 14% annually. Over the past few years, the stock has reached new highs and continues to hold at these high levels. This is a testament to the stability of the company and its business. It is "only" less than 9% away from the peak.
If we add to this potential a nice dividend, which is currently at 1.46% and has been paid by the company for several years, this stock could look very interesting in the long run.
On top of that, Bulios Black members know that $UNH-0.7% stock is still undervalued by more than 10% at the moment . In order for the stock to get to its fair value, it would have to surpass the current peak and make a new one. I don't think anyone wants to miss that.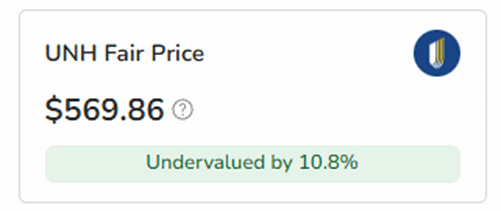 Pfizer came to wider attention largely due to the Covid-19 pandemic, when it was one of the first companies to come up with a vaccine against the virus.
Its vaccines were sold almost worldwide, earning the company tens of billions of dollars. In total, it made $56.7 billion last year, more than 56% of the company's total revenue.
But now the pandemic is not the main thing, and so the company's revenue is logically falling, and it has to look elsewhere. With that, the stock price has gone down, falling more than 45% since the peak. That may seem like a scary number at first glance, but the price has merely returned to its old ways.
Day range
$28.30 - $29.40
52 week range
$28.30 - $54.93
The market projects Pfizer's earnings per share (EPS) to reach $3.33 this year, a 50% drop from the company's 2022 earnings. Yet the stock is trading at "only" 10 times those earnings.
Add in the $43 billion acquisition of Seagen, and the company could slowly return to the profits of previous years. It's not an easy task, of course, and it will take some time, but if it's done, investors could make a solid profit. The company continues to pay a dividend, which is now at 4.8% and has been steadily increasing for several years.
AbbVie is a global pharmaceutical company. It was founded in 2013 as part of Abbott Laboratories from which it spun off. Since then, it has become one of the leading companies in drug research, development and manufacturing.
This year, the company's patent on Humira (an anti-inflammatory drug) expired which took nearly 7% off its sales. However, sales of its other anti-inflammatory drugs Skyrizi and Rinvoq grew 49% and 51% year-over-year, respectively. AbbVie also saw double-digit growth in smaller product segments such as neuroscience (up 14% year-over-year) and eye care (up 15% year-over-year).
Day range
$142.28 - $144.10
52 week range
$130.96 - $168.11
Today, the stock is trading at a P/E of 13 and the price is still holding at higher levels. It has been in a sideways trend for the last almost 2 years from which it has not yet exited and it doesn't look like that will happen in the near future.
We have to pay more than $148 per share for $ABBV+0.7% today, and that's not a small amount for its now declining earnings. But it does pay a dividend, and it pays a 4% dividend. They have also been increasing over time but in recent years the share price has increased significantly with them.
⚠ You will find a lot of inspiration on Bulios, but the final choice of stocks and portfolio construction is of course up to you, so always do a thorough analysis of your own. Thepractical tools within the Bulios Blackmembership are always at your disposal.