Interactive brokers: news, reviews and reasons that will convince you of the qualities of this broker
Choosing the right, safe and comprehensive broker is one of the initial main tasks of investors who intend to take investing seriously. Few brokers are as well-known and popular as Interactive Brokers, which is the one I will be writing about today. I will focus on reviews, fees, news and the positives and negatives.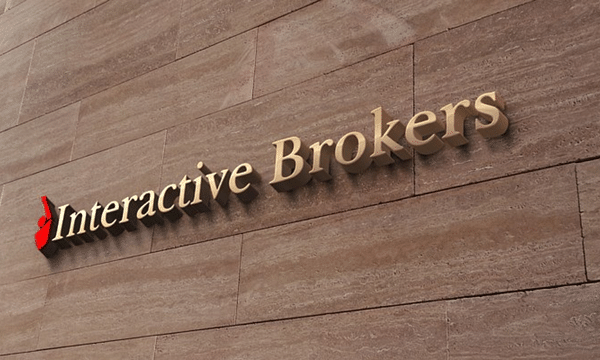 Interactive Brokers $IBKR+1.0%
One of the few things that may catch your eye at first glance is the fact that IB has its own shares and is on the US stock exchange, which is good for the reason that we regularly get reports and news regarding finances and also for example how much money the broker gets per client etc. I don't want to go into the topic of IB stock in any depth, but I'll give it for the following example - $IBKR+1.0% revenue per client has been on a downward trend in recent years with an average growth over the last 6 years of -11.92%, which was due to a decline in commissions and lower lending rates compared to competitors. I believe the reason for this may be that IBKR wants to provide more value to its institutional clients and present itself as the best broker for institutional clients, which has affected its revenue as evidenced by lower growth.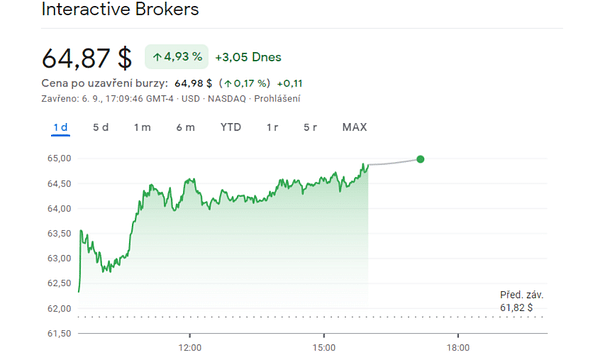 We now move on to the main body of the article
Interactive Brokers is an American multinational brokerage firm with a history dating back to 1977. I probably don't need to mention that it is a very popular choice for many investors and traders.
For starters, we can grab my article where I break down the essential information an investor should look for when choosing a broker(Article here).
1. Safety first
In terms of security, you can see that the broker has a history going back to 1977, which shows that it has weathered all the crises and is still thriving. Another important aspect is the insurance of our deposits, which is covered up to €100,000. A very important part of choosing a broker is also segregated accounts, which is also offered by IB in this case - It's basically a kind of protection in case the broker goes bankrupt, which is unlikely in the case of IB.
2. Financial stability of the broker
Here I'll borrow the actual data for August, where IB trading volumes rose in August, suggesting that investor confidence in the financial markets is recovering after being fairly mixed over the past few months. During August 2022, the number of trades was reported at 1.96 million, an 8% month-on-month increase. In addition, the discount brokerage gained 37,000 new accounts as volatile markets seemingly revived retail investor interest. August's active accounts increased to 1.99 million, up 2% from July and 33% higher than the prior year's 1.49 million active accounts. This may be irrelevant information to some, but I find a certain confidence in it that convinces me that the broker is popular and doing well.
3. Fees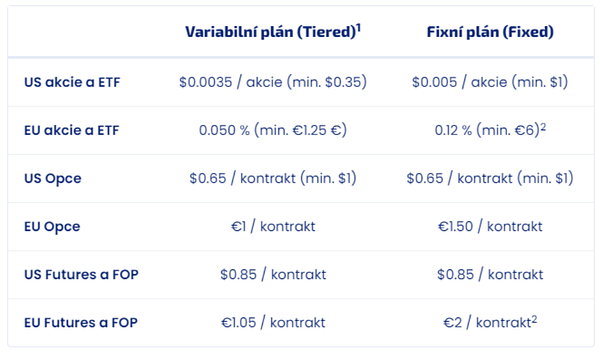 IB has 2 categories of fees: Tiered (variable fees based on volumes) and Fixed (fixed fees). In the settings you can switch the category from Fixed to Tiered, which will be better for you, as the Fixed option is only worthwhile if you are trading with a huge amount. Tiered is better for smaller investors, better said - for investors who don't trade hundreds of thousands there (you save on fees).
IB offers stocks, ETFs, options, futures, currencies, bonds, funds, and more(see here for a full list). IB offers the ability to trade up to 150 global markets from a single unified platform. Fund your account in 24 currencies and trade assets denominated in multiple currencies.
News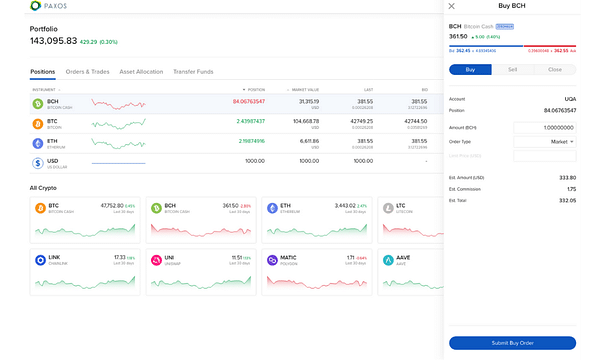 IB recently introduced the ability for customers to access cryptocurrency trading 24/7 via an enhanced web application available from Paxos Trust Company. Clients who choose to manage their crypto account funding themselves can prefund their crypto accounts on Paxos during regular U.S. banking hours and then trade Bitcoin (BTC), Ethereum (ETH), Litecoin (LTC) and Bitcoin Cash (BCH) plus other coins around the clock.
The second new feature this year is the expansion of Interactive Brokers' offerings, this time headed towards fractional shares. For investors, this is warmly welcomed news. IB launched a fractional, or fractional European equity and ETF offering on 31 May 2022. Investors can now indulge in fractional stocks from the Americas (launched earlier) and now Europe (including ETFs).
The new features allow clients to:
Trade cryptocurrencies 24/7 in their Paxos account.
Trade other cryptocurrencies offered by Paxos, including BTC, ETH, LTC, BCH and several others.
Hold USD and crypto in your Paxos account.
Access other types of orders in their Paxos account.
While other crypto exchanges and brokers charge trading fees of up to 2.00% of trade value or more, Interactive Brokers customers trading with Paxos pay low crypto commissions of just 0.12% - 0.18% of trade value, depending on monthly volume, with a minimum of $1.75 per order.
Advantages x Disadvantages
Let's start with the pros
Relatively low fees.
High level of security (insurance + separate accounts). Long term existence = broker has survived major crises and overcome tough obstacles and still exists.
Multi-currency account option.
IB works with really large amounts of money and is used by large investors and institutions.
Offers form W8 ben (advantage due to dividend taxation).
You can try a demo account.
Support (admittedly in English) works around the clock via chat.
Option to buy fractional shares (fractional shares).
Disadvantages
The broker can be complicated for beginners, but it is nothing major. You just need to devote your time to it and you will surely quickly understand the functioning and features.
IB is not conducted in English. Broker, application and support - everything is conducted in English.
At one time there was also a monthly fee of 10$ for account maintenance (every month). However, this fee was abolished in 2021.
Let me know in the comments which broker you use.
Interested in a breakdown of other brokers? If so, drop me a comment with another broker I can review for you.
Please note that this is not financial advice. Every investment must go through a thorough analysis.
Read the full article for
free

? Go ahead 👇
Do you have an account? Then
log in
. Or
create a new one
.