Warren Buffett warns: Avoid these stocks or you'll lose your pants
Warren Buffett has a wealth of experience and knows what path to take to keep beating the market. But are there any stocks and sectors he avoids like the devil? Yes, definitely! One of them, for example, are the uncertain bets, which Warren really doesn't recommend in the long run. Which specific stocks does Buffett think should therefore have no place in investors' portfolios?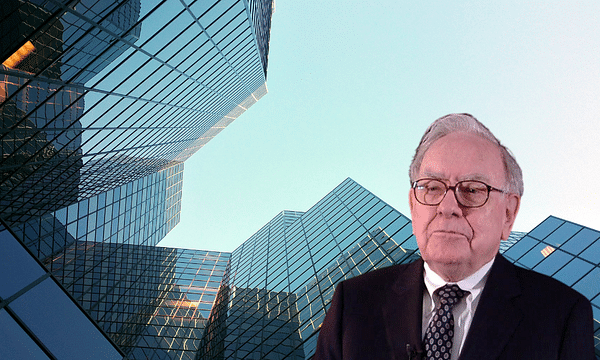 Warren Buffett's long-term investment strategy has worked in virtually every market condition over the past few decades - recession, high inflation and deflation. If anything has made Buffett one of the most successful investors in history, it is his strict adherence to his principles. Buffett has maintained his relatively simple strategy of picking solid companies and focusing on long-term growth, while somehow ignoring the noise that drives most investors to panic. So what I keep writing here - Stay Calm 😜
That said, I guess his strategy could be described as "old fashioned". But if it works, why not, right?
In general, Buffett avoids risky bets and speculation. If he doesn't trust the product and the investment, he doesn't take risks. Plus, the company has to have the right numbers. If the numbers don't work out, tough luck.
Which companies does Buffett not recommend?
He is generally very negative about cryptocurrencies. Looking at Coinbase, I'm not surprised.
Coinbase is an online cryptocurrency exchange. Its stock is incredibly volatile and highly correlated to the cryptocurrency market, which is known for its wild swings and unpredictability. Shares have already plunged nearly 74% this year. Theoretically, speculatively, Coinbase is probably still appealing. But it's definitely not for people with a Warren Buffett-like attitude.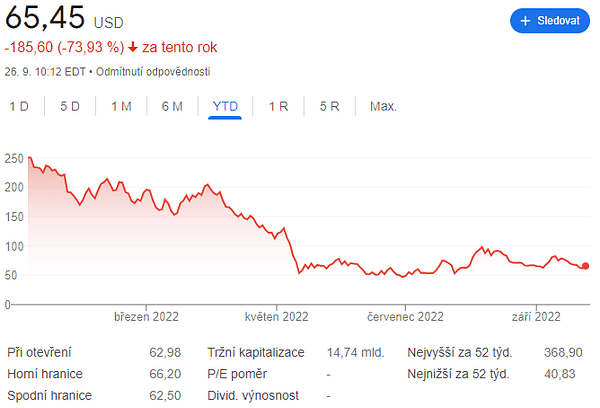 Buffett doesn't make any fundamental statements towards the ethics and moral rightness of the field in which the company operates. So casinos might not seem like a completely bad choice. However, $CZR+2.9% in particular, for example, is still anextremely volatile title that does not suit Buffett's philosophy.
Caesars Entertainment is an American hotel and casino operator that operates more than 50 properties, including Caesars Palace in Las Vegas. The Las Vegas market, which is Caesars' largest market, has performed particularly well this year. In addition, Sundaram said Caesars is investing heavily and gaining market share in the fast-growing U.S. online sports betting and iGaming markets. Which sounds good. After looking at the numbers, I'm considerably more sober.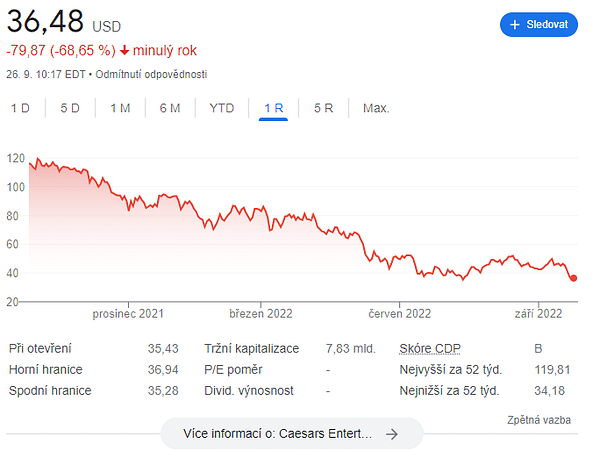 What may seem somewhat surprising is real estate. After all, Buffett has a rather "old-fashioned" approach that is usually associated with real estate investing.
But it is important to distinguish between buying real estate and investing in it. Buffett avoids buying real estate itself. He simply doesn't consider it lucrative enough in the volumes he is moving. Which I understand. But on the contrary, he approves of real estate investment. He has historically invested in REITs himself .
Moving a bit away from stocks per se, Buffett doesn't recommend other "old-fashioned" types of investments either. But beware - only in certain situations!
In fact, Warren Buffett warned in a statement against unnecessarily selling stocks, hoarding cash and buying gold or bitcoin when war breaks out, because he believes investing in businesses is the best way to build wealth over the long term. And that's back in 2014. At the time, the billionaire Berkshire Hathaway CEO told CNBC television that the then Russian invasion of Ukraine would not prompt him to sell any stocks. By the way... he hit it right 8 years ago 😯
"If stocks are cheaper, I'm more likely to buy them," he said. And he added that he wouldn't cash out even if the conflict escalated into another Cold War or WW3. Many strong hands! 💪
In general, his views on wars are quite reasonable:
"Well, if you tell me all this is going to happen, I'll still buy the stocks," he said. "Eventually, you'll invest your money in something. The only thing you can be absolutely sure of is that if we got into some very big war, the value of money would go down."
"That's happened in virtually every war I know of. So the last thing you want to do is hold money during a war."
Finally, let me throw in a nice video about Buffett
https://www.youtube.com/watch?v=2QC39CaqwKw
If you enjoy my articles and posts, feel free to throw a follow. Thanks! 🔥
Disclaimer: This is in no way an investment recommendation. This is purely my summary and analysis based on data from the internet and a few other analyses. Investing in the financial markets is risky and everyone should invest based on their own decisions. I am just an amateur sharing my opinions.
Read the full article for
free

? Go ahead 👇
Do you have an account? Then
log in
. Or
create a new one
.