Shares of retailers including Foot Locker have fallen out of favor with investors this year. But now FL is slowly regaining lost confidence, as evidenced by its latest quarterly results.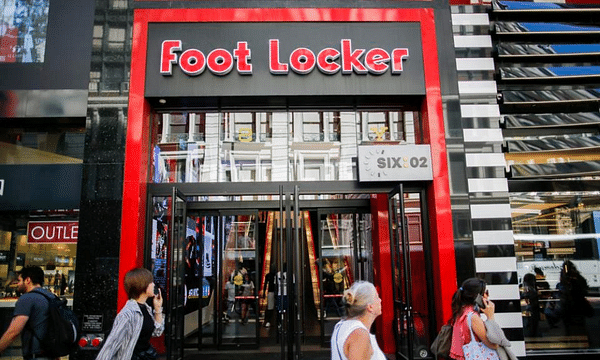 Foot Locker sheds dependence on Nike
This quarter was the first period where stores would see a decline in Nike products. Earlier this year, Foot Locker $FL said the amount of Nike products in its stores would be significantly less as the athletic footwear and apparel maker accelerated its shift toward DTC (direct-to-consumer) sales. While the move initially caused the retailer to post a bleak outlook for 2022, it also recently encouraged Foot Locker to lean into other high-demand brands.
"Choice and variety is something consumers are demanding," Foot Locker CEO Mary Dillon said in a call with analysts on Friday. The newly minted CEO said she's shifting the company from product-centric to consumer-centric, adding that most of Foot Locker's high-end customers tend to shop three or more brands.
Dillon noted the momentum of "non-Nike" sales at brands such as Adidas, Puma, Hoka, On, Crocs and New Balance.
Earlier this week, Foot Locker announced an expansion of its partnership with Puma to bring more basketball products and produce exclusive collections for the retailer, which includes continued exclusive access to NBA star LaMelo Ball's signature shoes , like the MB.02, released in October. Puma's sales at Foot Locker grew in the high single digits in the third quarter.
Adidas, which announced an expanded partnership with Foot Locker in May, also grew in the mid-single digits in the third quarter. Ugg sales were up nearly 50%, and sales of Crocs, Converse and New Balance were also up. Momentum at On and Hoka also persisted, which helped bring more runners and sneakerheads into the shopper mix.
Q3 numbers
Overall, total sales increased 3.3% on a constant currency basis in the third quarter. Comparable store sales were up 0.8% year-over-year and earnings per share were $1.01 and non-GAAP EPS was $1.27.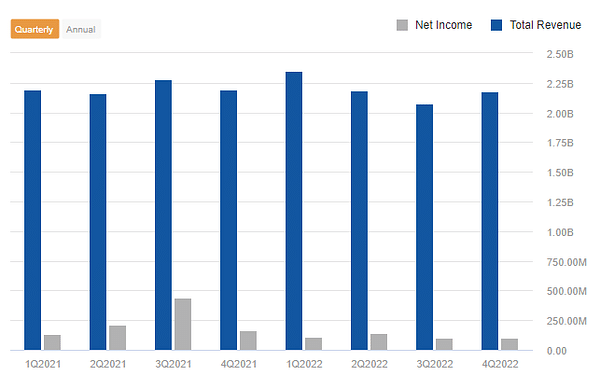 Sure, Foot Locker is still having success with the Nike brand, and Dillon expects Nike sales to be higher than originally expected at the end of the year. But sales don't depend on just one brand.
Due to the strong quarter, Foot Locker has raised its Q4 and full-year outlook and now expects sales in 2022 to decline 4% to 5% for the year, citing strong demand trends and inventory availability. EPS in 2022 is expected to be between $4.42 and $4.50 compared to the previous range of $4.25 to $4.45.
New CEO at Foot Locker
Let's revisit the new CEO. In August, FL announced that former Ulta Beauty CEO Mary Dillon would take over as FL's new president and CEO. The news thrilled the market and FL stock rose 19%. Dillon served as CEO at ULTA for eight years.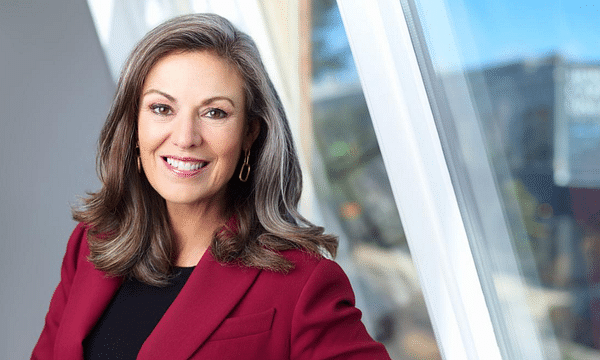 Before joining FL, she set an impressive record by tripling ULTA's stock price and doubling the number of stores in its network. Part of her strategy while at ULTA was to grow its e-commerce business.
Critical initiatives for FL are to continue to move stores out of malls, increase e-commerce sales, and diversify the retailer mix. Dillon has extensive experience in growing the number of stores and expanding e-commerce for specialty retailer. Another key initiative for FL will be to support the sneaker community in its stores and Dillon has experience with this initiative as well. She has done an exceptional job making ULTA stores a premium beauty destination and will attempt something similar with Foot Locker.
Summary
I believe the new CEO, Mary Dillon is a great addition and the right woman for the job, but she has been in her position for a very short time. FL faces many challenges, which is reflected in the low valuation at the same time.
One caveat for dividend investors is that Foot Locker suspended its payout for one quarter during the COVID-19 pandemic in 2020, and the company resumed paying dividends at a reduced rate next quarter. However, that was a unique circumstance and FL has now quickly increased the dividend payout back to where it was in the early days of the pandemic. With a dividend yield of nearly 4.43% and a new CEO with an impressive track record who is ready to make important changes at the company, Foot Locker looks like a buying opportunity that investors should consider.
DISCLAIMER: All information provided here is for informational purposes only and is in no way an investment recommendation. Always do your own analysis.
Read the full article for
free

? Go ahead 👇
Do you have an account? Then
log in
. Or
create a new one
.