Petr Kasa: These are the main reasons why Pilulka shares should be attractive for investors
Today, Petr Kasa, co-founder of Pilulka, gives us his take on the company, where we discuss preliminary results, the outlook for 2023 and the reasons why Pilulka could be attractive to investors.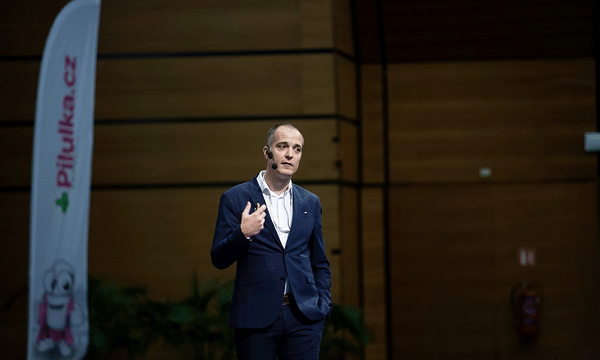 Could I ask you to give a short introduction for our community at Bulios
I am a civil engineer by degree, I have been involved in technology and e-
commerce all my life. At the turn of the millennium my brother and I built KASA.cz, then
I spent 7 years working for Nokia in Central Europe and for the last 10
years I have been running Piluka, of which I am a co-founder. In 2020, we
launched Start on the Prague Stock Exchange.
What is your role at Pilulka at the moment?
I am one of two board members at Pilulka and together with my brother Martin (the other board member) we manage the company. We are already operating in 5 countries and I cannot complain about the lack of work.
According to preliminary unaudited results, the Pilulka Group's sales exceeded CZK 2.5 billion. Compared to 2021, the Pill Group recorded an overall increase of 4% in its own sales. This is despite the covid range dropping by 170 million kronor year-on-year and the sale of 7 brick-and-mortar pharmacies.
How do you assess the preliminary results of Pilulka? Is it a success story in the context of a challenging 2022?
We assess 2022 as a slightly positive year. We originally aimed higher, then came the war in Ukraine, inflation and dramatic increases in energy prices. All of this, combined with a big drop in the so-called covide portfolio - (tests, drapes, disinfectants) slowed down our growth. Despite e-commerce falling by about 12% and pharmacy by about 6% in 2022 (CSO data), the Pill grew by 4%. By that optic, it's a great achievement.
Is there any comprehensive way to describe 2022 for the company? Where do you see improvements or successes and where, on the other hand, were there problems that weighed on Pill?
To what I described in my previous answer, I would just add that in 2022 we were mainly focused on expansion. After two coveted years of focusing on the Czech Republic and Slovakia, we finally fully focused on Hungary and Austria. At the end of 2022, we started serving our first customers there. Today, we already have many thousands of customers in each country.
The year 2022 was a year of expansion for Pilulka, do you intend to continue expanding your operations?
2022 was a very expansionary year, while 2023 will be a year where we will focus on increasing profitability. We don't want to "chase too many rabbits", that usually doesn't turn out well. Further expansion will be a question of how we do in new markets. The first numbers look very positive, especially in Austria, where purchasing power and order sizes are well above other markets.
How do you intend to increase profitability and improve operational efficiency?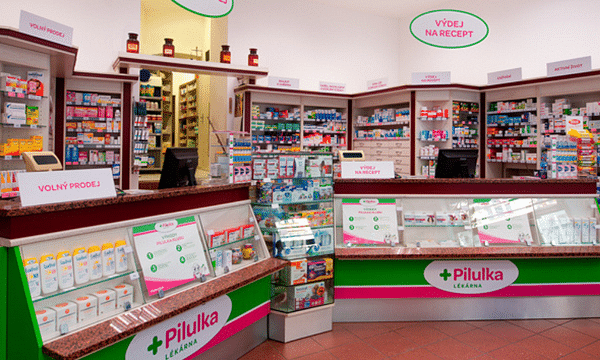 We are not planning any revolution. We will focus more on more profitable sales methods, reduce some product categories and some sales (marketing) channels, and instead support those that seem more profitable and sustainable in the long term. Private labels, of which we already have several and their share is growing and will continue to grow dramatically, are also beginning to play an important role.
I also wonder what the Pill's long-term goal is?
In new markets, the goal is to grow quickly and achieve positive EBITDA in the shortest possible time. In traditional markets, on the other hand, the focus is no longer on growth, but on streamlining and optimizing the business model and the services we offer to customers. With rising energy and personnel costs, e-commerce is gaining another indisputable advantage over brick-and-mortar retail. We will definitely want to take advantage of this.
Is there any competitive advantage that beats the competition and should thus be an interesting attraction for investors?
Pill's main competitive advantage is specialization. We have several projects within the group that will become more important as time goes on, especially in the eHealth and preventive health areas. Being "there" when healthcare and health care really starts to be digitized en masse is the main reason why Pilulka in particular.
Do you expect that Pill's stock may look above 1000Kč again in the near future?

As I write these answers, the Pill is just under 800KK. The short-term share price is mainly affected by the low liquidity in the Start market. Long term, I have the utmost confidence in Pill, seeing all the things we are working on, I have no doubt.
In 2023, do you think inflationary pressures, energy costliness and other of the many issues that are weighing on many companies will still persist?
Yes. All the forecasts we make and see in the market tell us that we cannot count on much growth in 2023. As you probably know, that's why we have already announced in November 2022 that we will suspend some of our development activities, we have cut costs by about 15%. We did this because those who will be doing it in six months' time will already be behind. Fortune favours the prepared, and that's what we are.
Now I would like to focus directly on you as an entrepreneur and investor - Where are you currently investing?
My investments, apart from the Pill, which is a specific investment, are mainly in real estate and a little bit in Czech and American stocks. I am not an investment guru, nor am I accumulating assets to be the richest in the graveyard one day. I'm more interested in the impact of what I invest in. That is, health, raising children, travel, art, philanthropy. Those are the things I invest in a lot. Money, but also my energy.
Finally, I'd like to ask you what is your favourite stock (thatyou
invest in or believe in for the long term) and if so, why is that?
I like stocks and companies that have people behind them that have an interesting story and I trust them to go in the right direction. For example, besides Pilulka, I have been watching with great interest lately how Dusan Šenkypl and Honza Barta are pouring new blood into the veins of Groupon. And I am a big fan of this Czech track at Nasdaq.
Did you like this interview? If so, be sure to follow us, today's exclusive guest was Petr Kasa.
Please note that this is not financial advice. Every investment must go through a thorough analysis.
Read the full article for
free

? Go ahead 👇
Do you have an account? Then
log in
. Or
create a new one
.