A bet on the future of humanity. This is the most important sector of the planet that everyone is overlooking
Investing in companies with great potential in the future is quite a logical step. And does anything have more potential than something that may one day save humanity and is probably the only path to possible great development?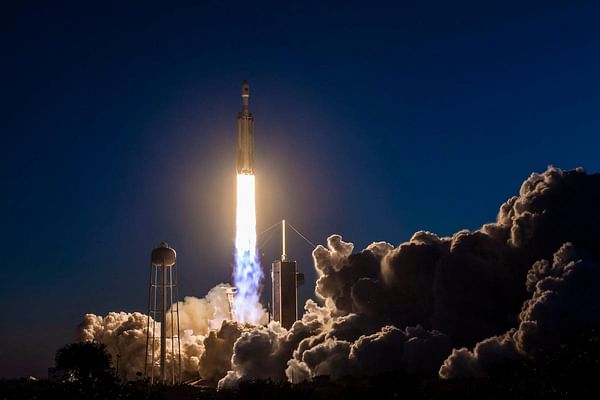 Spaceflight and the technology associated with it are extremely important and also a big bet on the future of humanity. Admittedly, it is a bet on a really distant and uncertain future. But if it is the right shot, it is extremely important to be there as soon as possible.
Major launches by private spaceflight companies such as Elon Musk's SpaceX and Jeff Bezos' Blue Origin have attracted public attention, but there's a catch: You can't invest in them. Because these companies are private, investment is limited to institutional investors and private equity firms.
Fortunately, there are a number of other publicly traded companies that space enthusiasts can buy, such as satellite, ground equipment and launch vehicle companies. This sector is believed to have reached $366 billion in revenue in 2019, 95% of which is accounted for by the space services sector, but which is still somehow tied to Earth - the latter includes telecommunications, internet and national security satellites. The small remainder deals with the truly exotic, such as the potential mining of minerals on asteroids.
So which companies can we invest in?
After SpaceX and Blue Origin, Virgin Galactic is probably the most well-known company that can even be publicly traded. It is the company of billionaire Richard Branson. Its debut craft, SpaceShipOne, became the first private spacecraft to achieve supersonic flight using rocket propulsion in 2003. Eighteen years later, on July 11, 2021, Virgin Galactic launched Branson, three employees and two pilots into space aboard Unity 22, which soared 50 kilometres above the Kármán Line. In September 2021, Virgin Galactic was certified by the Federal Aviation Administration for commercial spaceflight, and hundreds of potential passengers booked seats at the high price of $450,000 per person.
Rocket Lab went public in 2021 through SPAC. In addition to designing and manufacturing components for spacecraft, its primary focus is on providing launch services for other space and defense organizations. As its name suggests, the company specializes in rockets and orbital launchers. Recently, Rocket Lab was awarded a contract with NASA to supply solar panels for its CADRE program. The company also launched its 31st Electron rocket in October.
This one is rather interesting. And not because of the name. The ETF tracks its own S-Network Space Index, which tracks 46 companies that have at least 50% of their revenue or earnings from the space industry. The index sorts its holdings into five industry categories: rocket and satellite manufacturing and operations; ground equipment manufacturing; space technology and hardware; space imagery and intelligence; and telecommunications, television and radio broadcasting.
https://www.youtube.com/watch?v=3Q6MVwpMMk4
Finally, something more "reasonable". That is, a company that has a huge base and strength in places other than space. Lockheed Martin is not exactly a pure space stock, but it is an established player in the closely related defense and aerospace industries. The company is best known for manufacturing fighter jets, with most of its revenue coming from government contracts. However, Lockheed maintains a significant segment dedicated to satellite and missile manufacturing. The company has supplied a number of important components to NASA and has also teamed up with Amazon and Cisco Systems to integrate Amazon Alexa and Cisco Webex into its Callista crew interface technology.
What about you? Do you have a favorite in the space industry? Or are you waiting to see if maybe SpaceX goes public?
Disclaimer: This is in no way an investment recommendation. It is purely my summary and analysis based on data from the internet and other sources. Investing in the financial markets is risky and everyone should invest based on their own decisions. I am just an amateur sharing my opinions.
Read the full article for
free

? Go ahead 👇
Do you have an account? Then
log in
. Or
create a new one
.