Suncor analysis: great results in a great sector. But for how long?
Can solid opportunities still be found in the energy sector after what has probably been the best year anyone could have imagined? Yes. Suncor in particular, for example, seems to be successfully avoiding investor attention.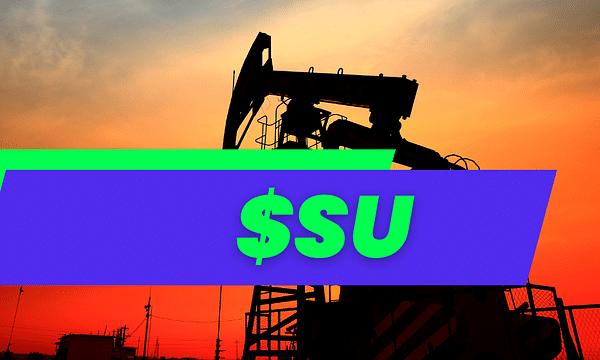 A basic overview
As always, I'll start with a basic overview. Suncor Energy $SU is a Canadian company that specializes in the production and distribution of oil and natural gas. The company was founded in 1919 and is headquartered in Calgary, Alberta, Canada. Suncor has extensive upstream operations in Alberta and also operates refineries and distribution networks in the US. Suncor also has interests in renewable energy projects.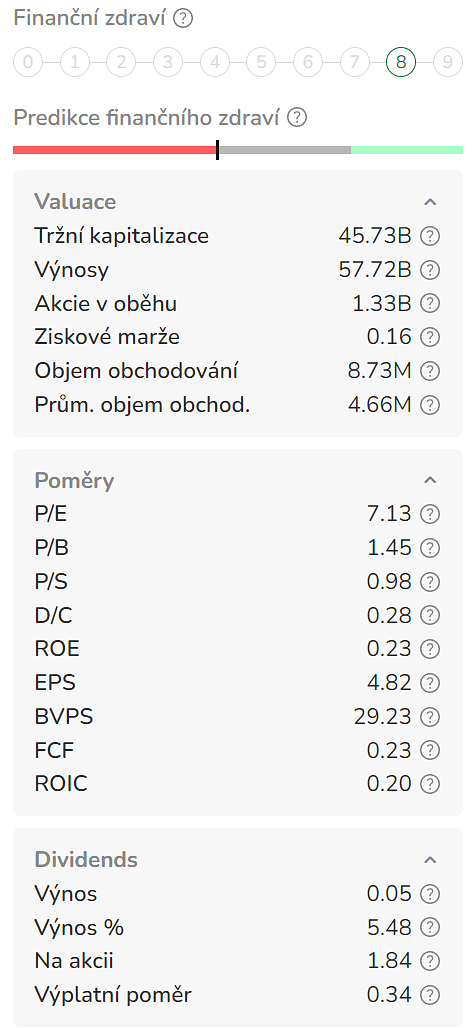 Suncor is a company that has been posting steady earnings thanks to its extensive portfolio of mining operations. However, the company is exposed to several risks related to climate change and tightening regulations on fossil fuel extraction. Suncor also faces competition from other areas and sources - notably shale gas production in the US and oil fields in Russia and the Middle East. The company's dependence on the Athabasca oil sands also means that it has relatively high extraction costs, which can affect the company's profitability. Other risks to Suncor are quite logically the volatile oil and gas prices in the market, which may impact the company's overall earnings.
https://www.youtube.com/watch?v=Sjia7BsP4Bw
However, Suncor is trying to limit its risks by focusing on diversifying its portfolio, including investing in renewable energy and energy conservation within its own operations. The company also plans to reduce its greenhouse gas emissions and invest in technologies to reduce the environmental impact of oil production.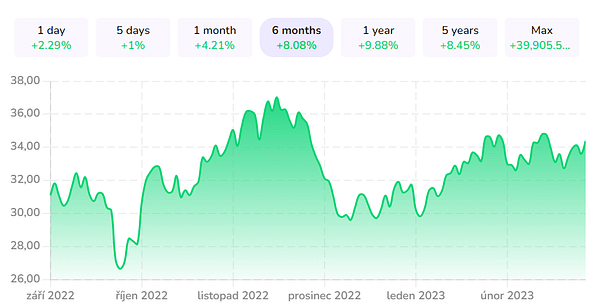 And how is the company doing?
Solidly. Suncor is in the spotlight after releasing Q4 results that capped a record year. Suncor reported Q4 2022 earnings of $1.81 Canadian dollars per share on revenue of $13.85 billion Canadian dollars. For the fiscal year, it earned $8.32 per share, a meteoric rise from $2.56 in 2021.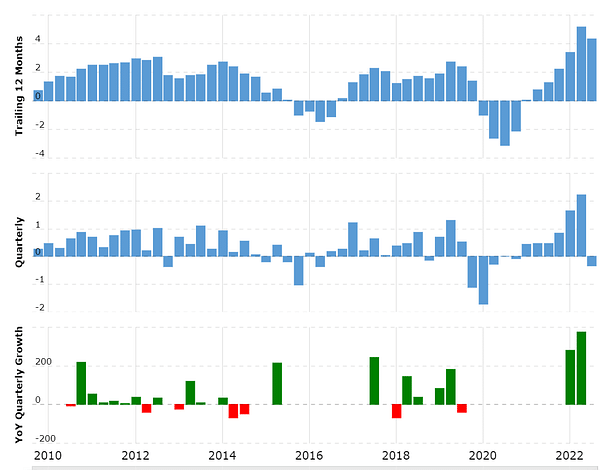 Record results allowed the company to return C$8 billion to shareholders last year through share buybacks and dividend payments.
Suncor raised its dividend by CA$0.52 in November, which now yields an annual payout of 4.6%. Investors who want to catch the next dividend need to act fast, as the stock will trade ex-dividend on March 2.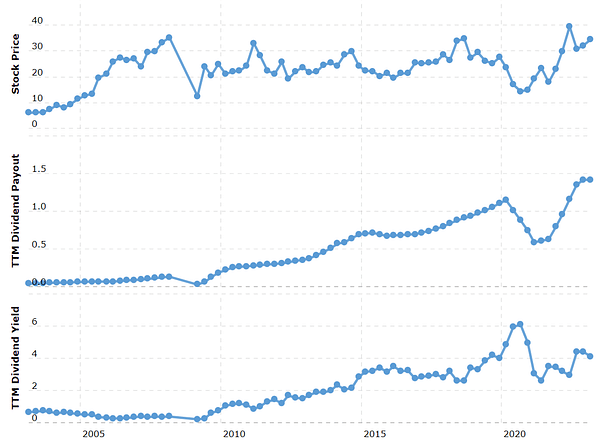 Earnings are expected to soften to $4.87 per share this year. However, distributions and share buybacks may continue on an upward trajectory in the future, according to analysts. Suncor, a top dividend stock, has prioritized paying down its sizable debt load, with 40% of the 2022 surplus funds allocated to debt reduction. It expects to return even more cash to shareholders as debt reduction targets approach. This is great news for investors looking for both growth and income.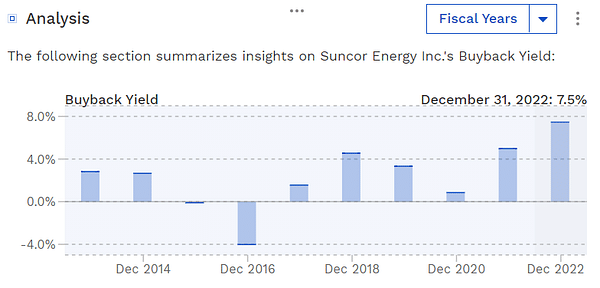 If oil prices remain at higher levels, this could suit Suncor investors perfectly. However, declining debt levels are still higher than many comparable companies in this industry group. The P/E is quite respectable for the sector. Comparable to or slightly better than most comparable companies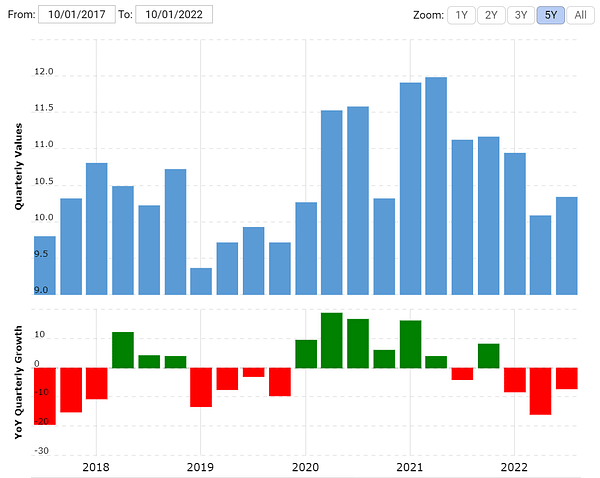 Risks?
Suncor is heavily dependent on oil and gas market prices. A drop in prices can negatively impact the company's overall revenue and profitability of operations. Oil and gas production is associated with various risks such as accidents, fires, earthquakes and water quality issues in the production area. These risks can cause delays in production operations and, in the worse case, can affect the Company's overall performance.
Then there's the environmental and global macro risk -in the very long term, it's simply moving towards greener and greener resources and methods. But of course there's more about that and working on developments in that area.
The last point is geopolitical risk. Suncor operates in many countries and areas where there is political and security instability. For example, as a result of terrorist attacks or military conflicts, mining operations can be disrupted and slowed, which can affect the overall performance of the company.
In general, I find the company to be really solid. Valuation and fair price is up to everyone.
Disclaimer: This is in no way an investment recommendation. This is purely my summary and analysis based on data from the internet and other sources. Investing in the financial markets is risky and everyone should invest based on their own decisions. I am just an amateur sharing my opinions.
Read the full article for
free

? Go ahead 👇
Do you have an account? Then
log in
. Or
create a new one
.