The Fed has no choice but to put the US into a hard recession to tame inflation
According to TD Securities strategist Priya Misra, the Federal Reserve has no choice but to push the U.S. into a recession to bring down inflation.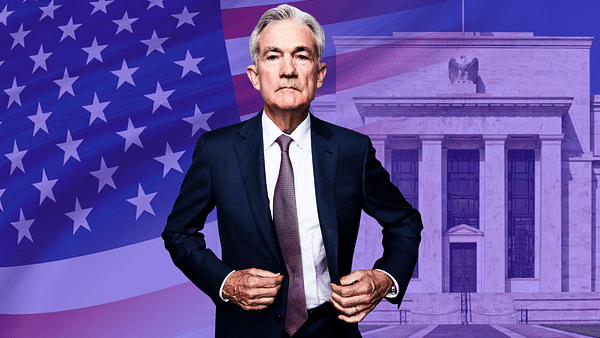 The Fed has no choice but to push the U.S. into recession, said Pirya Misra.
In fact, strong data will force the central bank to remain aggressive and push economic activity lower.
Misra predicts rates will hit 5.25-5.75% this year and a drop could hit the economy by mid-year.
In an interview on Friday, Misra warned that the economy could go into a downturn by mid-year due to the threat of rising interest rates. Central bankers have already raised rates by 450 basis points over the past year to bring down inflation, a move that could lead the economy into a downturn, experts warn.
"I think the Fed has no choice but to orchestrate a hard landing," she warned.

"I think the Fed will feel pressure to keep hiking."
The data will likely come in negative because Fed rate hikes work with a lag and it takes 12-18 months for the full effect of Fed tightening to be felt in the economy, Misra said. She estimated that rates had already reached restrictive levels in December, though central bankers cited the still-strong economy as a reason why interest rates needed to move higher.
Markets expect a 25-50 basis point rate hike in March. Misra predicted that central bankers will eventually raise rates to 5.25% to 5.75% this year - at least 75 basis points higher than the current target of 4.5% to 4.75%. She added that officials aren't likely to pause or cut rates until rates start to approach the Fed's 2% inflation target, which could take until the third or fourth quarter of 2023.
Other Wall Street commentators have warned that the Fed is tightening too much on the economy as interest rates rise. BlackRock investment chief Rick Rider said central bankers are willing to push the economy into recession after being too lax on inflation last year, and 75% of economists in a Bloomberg survey said they expect the Fed to trigger a recession in the next two years.
Plus, Jerome Powell himself had a speech yesterday and he's not opposed to raising rates 👇
(95) Fed Chair Jerome Powell testifies on Capitol Hill about policy and the economy - 3/7/23 - YouTube
Federal Reserve Chairman Jerome Powell and Senator Elizabeth Warren got into a heated exchange during Powell's last appearance before Congress regarding the Fed's strategy for fighting inflation.
Warren criticized the Fed for raising interest rates eight times over the past year and for predicting that unemployment will rise to 4.6% if the Fed continues to raise rates further.
Powell defended the Fed's actions, pointing out that high inflation hurts all people, not just those who lose their jobs, whereupon Warren asked Powell if the 2 million people put out of work were just part of the cost of fighting inflation.
Powell responded by saying that the Fed believes that unemployment will not rise sharply and that high inflation is not good for anyone.
Powell's main message was:
"The latest economic data came in stronger than expected, suggesting that the final level of interest rates will likely be higher than previously expected."
Please note that this is not financial advice.