According to analysts, this stock has a 400% chance to grow by 2030
With solar energy booming in the U.S. and Europe and First Solar $FSLR benefiting from huge U.S. subsidies, some analysts believe $FSLR' s share price will jump as much as 400% by 2030.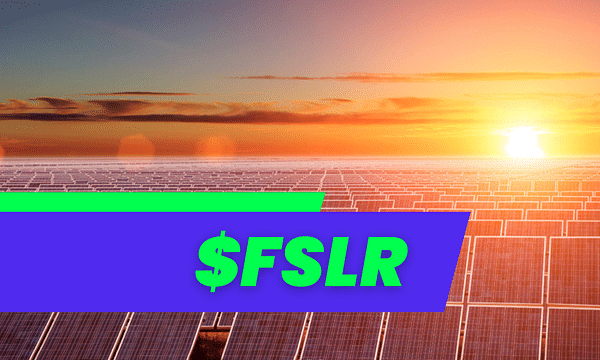 First Solar is an American company that specializes in manufacturing solar panels and photovoltaic systems. Their technology uses thin layers of silicon to efficiently convert solar energy into electricity.
The company also designs, builds and operates solar power plants for commercial and industrial customers worldwide. In addition, the company offers services related to solar energy systems such as consulting, technical support and service.
What makes the company interesting?
High efficiency: the thin-film silicon technology used by First Solar achieves high efficiency in converting solar energy into electricity. In this way, First Solar can provide solar panels with high efficiency and performance.
Long life: First Solar's panels are made of materials that are resistant to damage and long-term wear and tear. As a result, the panels are able to maintain high efficiency and performance for many years.
First Solar offers solar panels for a variety ofapplications , including commercial and industrial power plants, rooftops, solar parks and more. In this way, the company can provide solutions for different customers with different solar energy system requirements.
Cost-effectiveness. As a result, First Solar is able to acquire and integrate solar panels into its solar power system installation and installation processes.
Why is it interesting to some analysts?
The US Energy Information Administration recently predicted that '54.5 GW of total capacity is expected to come online this year', up from just 10.3 GW last year.
And solar activation in the EU is expected to reach 50 gigawatts this year. This is after its activations grew by 47% last year.
Meanwhile, at a time when much more electricity is needed to support electric vehicles and much of the world is suffering from fossil fuels, solar deployment will in all likelihood continue to boom over the next two years.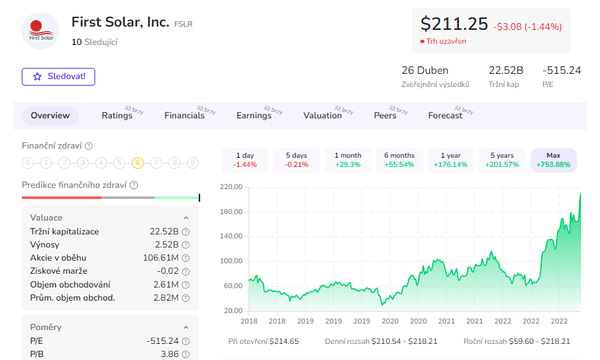 Here are analyst Larry Ramer's top four reasons - why First Solar stock will reach $600 by March 2025 👇
Demand for solar power will continue to grow
Late last month, PJM, which operates an electric grid that serves more than 65 million Americans, warned that it won't have enough electricity capacity by 2030. With many fossil fuel plants retiring, the company warned that it expects a giant electricity shortfall in 2030.
As the EV revolution is likely to accelerate across Europe and the US in the coming years and fossil fuel plants close, most grid operators in these jurisdictions will face similar challenges.
Of course, increased purchases of solar power by electric utilities, which has become relatively cheap and enjoys widespread public and regulatory support, is the obvious solution. These burgeoning purchases will in turn bolster the top and bottom lines of First Solar and its peers.
Wall Street is optimistic about solar power
One of Wall Street's largest investors bought a significant amount of stock in two leading solar companies last quarter. As a result, Wall Street is finally ignoring the minor concerns that have soured it on solar over the past few years and realizing that the sector is on the rise and is well positioned to continue to do so for the foreseeable future.
Specifically, billionaire investor Steve Cohen revealed that he bought nearly 872,000 shares of residential solar installer Sunrun last quarter, along with more than 268,000 shares of solar inverter maker SolarEdge.
Since Cohen's purchases were disclosed late last month, solar stocks have been on a tear, showing that the Street is finally "seeing" the sector's great outlook.
First Solar reported great fourth quarter results and provided an excellent outlook
FSLR's Q4 operating cash came in at $795.2 million last quarter, up from $34.5 million in the same period last year. The solar module maker's top line climbed 10% year-over-year to $1 billion.
And in terms of critical guidance, it forecasts net income to reach $7 to $8 in 2023, well above the average analyst estimate of $5.56.
Cumulatively, the results show that the company has and will benefit immensely from the massive demand for its solar modules and from government subsidies.
Government subsidies
First Solar has two solar power plants in Ohio and will soon receive the massive tax credits passed by Congress last year for manufacturing solar products in America.
Meanwhile, thanks to other provisions approved by Congress, First Solar's U.S. customers are eligible to deduct 30% of the money they spend on solar projects from their tax bills through 2032.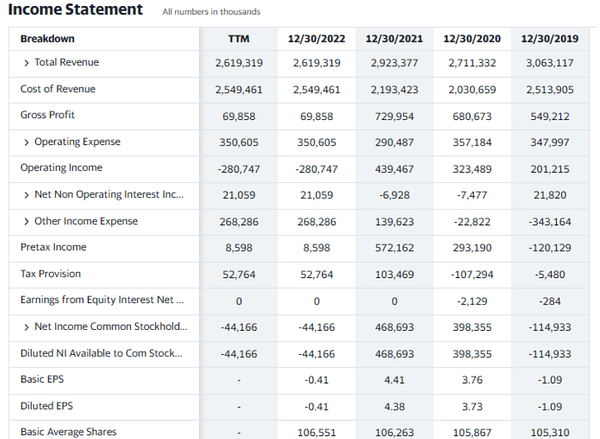 But where this all fails, in my opinion, is in the numbers. Trust is nice, subsidies are great, but I'd rather see stable results. The company hasn't had steady growth in sales or net profits (not to mention margins, that's a downright roller coaster - up and down), it's mostly long term fluctuations. Plus, some have warned before that the company is reaching for foreign capital quite a bit, which could be such an exclamation point.
How do you like the company? 🤔
Please note that this is not a financial advisory. Every investment must go through a thorough analysis.