TOP 4 growth stocks that analysts like thanks to more than 20% growth this year
Despite the fact that almost nothing has happened in the markets as such in recent weeks, there are some stocks that don't make a big deal out of it. The major world indices are going sideways or slightly up, but these companies are growing like mushrooms after a rain.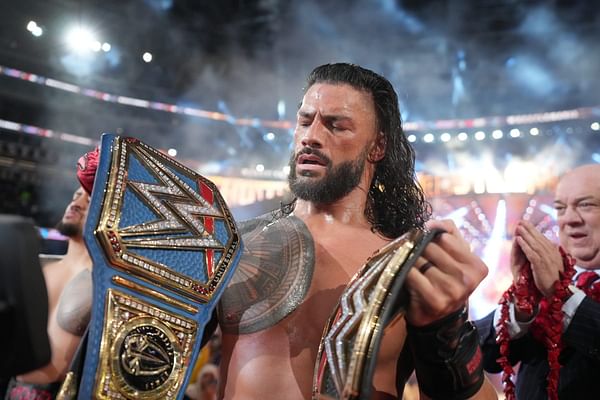 Some of these titles are up several tens of percent since the beginning of the year and have not slowed down in recent months.
1. First Solar Inc. ($FSLR

+0.9%

)
Unless you've been under a rock for the past few years and months, you've surely noticed the global boom in sustainability. Companies like First Solar are the ones benefiting from this boom. But of course, photovoltaics have been here before. As a result, the big companies have had plenty of time to improve their technology and now they can benefit from it. Power plants are now being bought for rooftops everywhere and suppliers are not keeping up with all the customers. Who wouldn't want to be part of this business?
The company was founded in 1999 and is one of the world's leading manufacturers of solar modules.
It specialises in the manufacture and sale of thin-film solar modules, which are used in large solar power plants and on the roofs of houses.
Earlier this year, First Solar sold its 141 MW power plant located in Chile to Toesca. The amount was not disclosed, but it is certain that the money is being invested in the company's development.
Day range
$191.15 - $196.05
52 week range
$60.77 - $232.00
First Solar focuses on building large-scale solar power plants around the world. Their modules are often used in high power projects and are capable of generating large amounts of electricity.
If the fact that the company is in an industry that is itself quite green is not enough for some, they can rest easy.
First Solar is committed to sustainability and reducing its environmental impact. Their solar modules have a low carbon footprint and the manufacturing process is designed to minimize emissions and waste.
2. Fair Isaac Corp. ($FICO

+0.1%

)
Now we move on to the software. This company has been in the development field for a long time and is really good at it. After all, the stock chart is a testament to that. It has gained over 300% in the last 3 years and continues to make new highs. It's a similar product to, say, $PLTR-0.8%, but still quite different.
And now a little bit about the company itself.
Fair Issac is a technology company that develops data analytics software .
The company is known for its FICO score, which is a statistical model used to assess the credit worthiness of individuals and businesses. FICO scores are widely used by banks, credit companies, and other institutions in assessing credit risk and determining creditworthiness.
Day range
$765.40 - $779.74
52 week range
$371.52 - $800.09
FICO provides insurance companies with analytical solutions for managing risk, improving customer support, identifying fraud and evaluating insurance claims. It helps insurance companies optimize their processes and improve efficiency. It also offers analytics solutions for healthcare organizations and health insurers to more effectively manage risk, improve clinical decisions, optimize costs, and improve quality of care.
3. Axon Enterprises Inc. ($AXON

+0.1%

)
Have you known any stocks that deal with or have dealt with lawsuits? Haven't you? Then we're in the same boat. A few days ago, I wouldn't have thought of it. I knew of some stocks that dealt with prison administration, but that's where my knowledge ended.
Axon Enterprises Inc. is an American technology company focused on developing and delivering innovative technologies for the security and justice sectors. Axon is best known for its products in electronic body camera equipment and other security devices.
Their main products include body cameras for police officers (Body-Worn Cameras), public safety video management (Evidence.com), electric shock weapon inventory management (TASER), police management software solutions, and other technologies for recording, managing, and analyzing data in security operations.
Day range
$194.52 - $197.00
52 week range
$83.01 - $229.95
Axon also provides software solutions for court systems and other institutions. These systems help with the efficient management of evidence, records, and the court case processing process.
The stock is now near its absolute highs and doesn't seem to be looking to go down. Whether as a long-term investment or a quick trade , I would give it some thought. I'll definitely take a closer look at it in the options area.
4. World Wrestling Entertainment Inc. ($WWE

+0.5%

)
Finally, we have an American entertainment company. I understand that this particular one may not be to everyone's liking, but business is business and investing is. Wrestling isn't as mainstream in Europe as it is in the US, but people enjoy it there. As it is usually the case, as soon as there is a big media event somewhere, there is a lot of money involved. If you want to get your hands on at least some of that money, it's not a bad idea to think about the company.
WWE is the largest professional wrestling organization in the world. It puts on live action wrestling shows that include dramatic matches, characters, storylines, and exciting acrobatics.
WWE also hosts live shows and events around the world. These live events are very popular among wrestling fans and draw thousands of spectators to arenas.
The company also has a strong presence in the sale of so-called "merch" (clothing promoting the company). They produce and sell a wide range of merchandise, including apparel, action figures, game consoles, DVDs, books and other wrestling-related items.
Day range
$97.72 - $98.99
52 week range
$58.72 - $110.24
This stock is also hovering around its top prices, but there is still a lot of room to grow. Recent earnings beat analysts' estimates and the company posted a profit of nearly $300M. The price per share is now $101, up from $72 at the beginning of the year.
This is not a financial advisory. I am providing publicly available data and sharing my views on how I would handle myself in these situations. Investing is risky and everyone is responsible for their decisions.