Fidelity: The rally in energy stocks is not over, the sector is at the beginning of a new cycle

Last year, energy stocks benefited from rising oil and gas prices and a number of geopolitical risks, with the energy sector adding over 40% to the US S&P 500 stock index. This year, since the beginning of January, the energy sector has added just under 5%, but there is no reason to worry, according to experts at Fidelity Investments.
"The sharp slowdown in energy company share price growth is related to, among other things, renewed investor interest in the securities of technology companies and other growth companies due to expectations of further declines in inflation, the imminent end of the U.S. Federal Reserve's interest rate hikes, and a calming of the energy commodities market as Western Europe sheds its dependence on Russian raw materials," says Maurice FitzMaurice, portfolio manager for the energy sector at Fidelity Investments.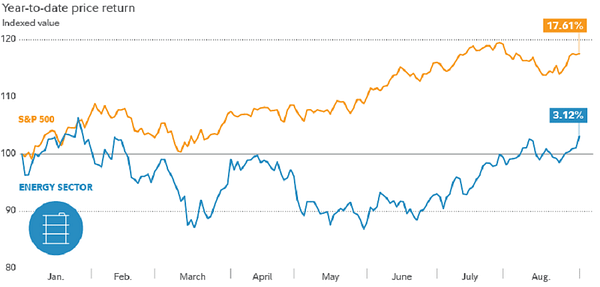 However, FitzMaurice points to continued strong demand for energy commodities. The oil cartel OPEC predicted in its regular monthly report in September that global oil demand would grow by 2.25 million barrels per day in 2024. At the same time, Saudi Arabia and Russia extended voluntary supply cuts of 1.3 million barrels a day until the end of this year.
"My personal expectation is that OPEC and its allies will adjust oil supplies to keep crude prices between $80 and $100 per barrel, levels that guarantee decent profits for producers while not fundamentally undermining demand for crude," FitzMaurice says.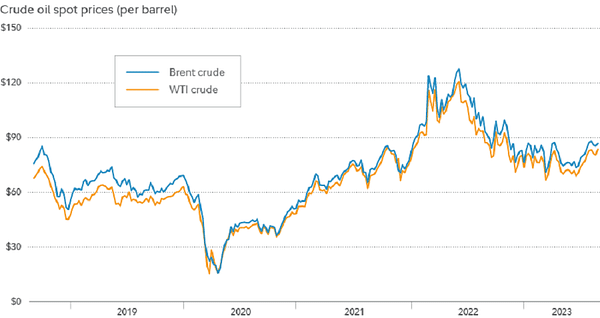 Fidelity Investments also has a positive view on the shares of equipment suppliers and service providers to miners. FitzMaurice expects the companies to develop the resource extraction business after a period of underinvestment in oil and gas production.
"Opening up new fields is a long run, so I believe we are at the very beginning of a new cycle, and not just in the United States," continues Maurice FitzMaurice, who believes that the securities of equipment and service providers may be even more attractive to resource producers than the stocks of the miners themselves. "When the gold rush breaks out, it's mainly those who sell picks and shovels who get my hands," the portfolio manager at Fidelity Investments concludes.