Opinión actual sobre Bitcoin y Ethereum + 10X GEM
Un analista y operador de criptomonedas muy observado revela una altcoin que cree que podría ver un aumento del 900-1000% cuando actualiza su perspectiva sobre Bitcoin $BTCUSD+4.4% y Ethereum $ETHUSD+1.7%.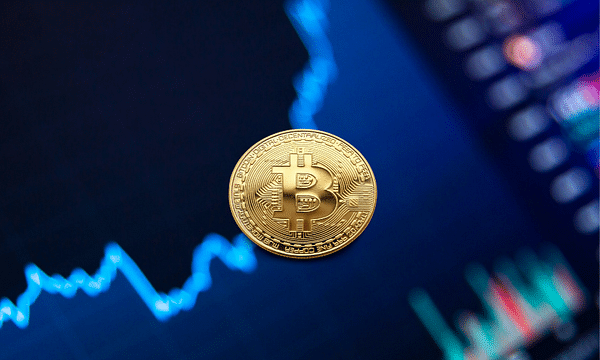 10X GEM basado en su visión actual del mercado de criptomonedas.
El criptoanalista Credible dijo a sus 327.800 seguidores de Twitter que espera que el bitcoin llegue a los 38.000 dólares antes de iniciar un mayor crecimiento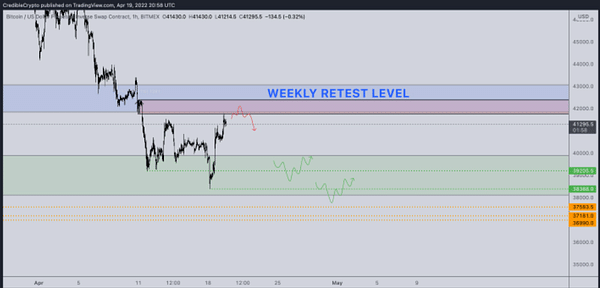 Fuente.
Actualmente, el bitcoin vale alrededor de 39.500 dólares. Tiene una opinión similar sobre Ethereum, que cree que caerá en algún punto hacia el soporte de 2.500-2.800 dólares antes de que la tendencia cambie hacia el crecimiento.
Fuente.
Actualmente, Ethereum está en torno a los 2.900 dólares.
La última moneda en el radar de este operador es Curve $CRVUSD-0.7%, el token de gestión de Curve Finance, un intercambio descentralizado centrado en stablecoins. Según el criptoanalista, ya se ha tocado fondo para CRV y espera que la moneda experimente un gran repunte, afirmando audazmente 10X.
Me alegra ver que un criptoanalista de este tipo sigue siendo alcista y espera un crecimiento. Un desplome del bitcoin hasta los 38K y luego una reversión de eso me parece bastante realista y estaría contento con eso. Por supuesto, el hecho de que 300K personas lo sigan no lo convierte en una garantía y por lo tanto no tomes esto como un consejo de inversión, sólo como la opinión de un criptoanalista.
Výjde mu to?
Vote to see the results!
0 answers already!
¿Quieres leer artículos completos
gratis

? Adelante 👇
¿Tienes una cuenta? Entonces,
inicia sesión
. O
crea una nueva.