Investment fundamentals: value vs growth stocks
In the last section we discussed the dividend. I mentioned that the dividend tends to be an important factor for value investors. But who is a value investor? Well, the opposite of an investor focused on growth stocks... have I made a mess of that now? Never mind, we'll explain it all again in this episode.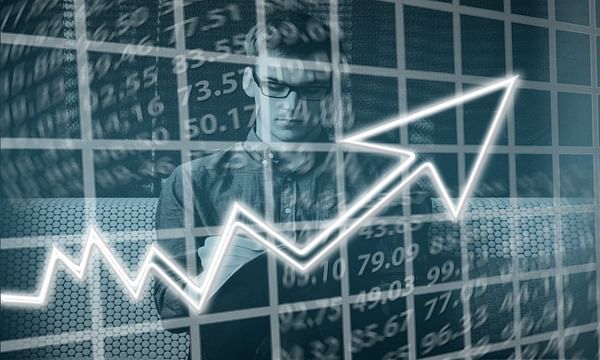 Again, for the seasoned investor, this topic may be laughable. But believe me, even in such basics there can be a lot of noise, mistakes and misunderstandings for a beginner. So I think it is very important to explain both concepts and look at the differences between the two types of stocks. After all, an entire investment strategy can then be based on these two terms.
Value shares
The very first thing I would like to do here is to explain the English terms, which I consider to be important to know, as they are often found in common investor speech. We therefore refer to a value stock as a value stock. Now straight to the definition.
Value stocks are usually larger, established companies that trade below cost. That is, below some "threshold" that is indicated by various indicators and numbers. Extremely simplistic (so we will only include one criterion, in a normal case there would be dozens of them). For example, the book value of a company's stock might be $100 per share, based on the number of shares outstanding divided by the company's capitalization. So if it is currently trading at $85 per share, then many analysts would consider it a super perfect value buy.
But how about happens? Does no one see that the stock is cheaper than its value? Often a stock can get into this situation, for example, just because of negative news (which often may not even be true). But the important thing for many value investors is still the intrinsic valuation of the company. After all, everyone can soon forget the bad news and the price will return to a "fair" value, and they will make a profit because they bought at a time when everyone was afraid. It's not a guaranteed course of action, of course (as nothing in investing ever is). Just a description of the principle. Of course, such bad news (or anything else) can hurt the company so much that it never gets back to your entry price.
Value stocks usually trade at a discount (discount) to either the price to earnings (P/E) ratio, book value, or cash flow (CF/FCF) ratio. Abbreviations in parentheses are explained in the references. But we'll look at these important ratios in a bit more detail in a piece soon!
Typical examples of value stocks are $PG+0.9%, $JPM+0.3%, $BRK-B+0.1%
For those who would like to see how to do a valuation stock I have this video. But of course we will also look at this topic in a future episode of Investment Basics! :)
https://www.youtube.com/watch?v=21STUhQ-iP0
Growth stocks
Again - in English we refer to a growth stock as a Growth stock.
It's easier to explain here. As the name suggests - you are simply speculating on the growth of the share price. The principle is that you buy a growth title on the assumption that it will outperform the sector average. Ideally, of course, the average of the market.
The status of a growth stock is held until the company is considered "fairly" valued again. That is to say, that it fulfils its potential. Growth companies are considered to have a good chance of significant expansion over the next few years (or generally over some shorter period of time), either because they have a product that is expected to sell well or because they appear to be better managed than many of their competitors.
A representative growth stock might be $TSLA+2.5%, $PLTR+3.6%, or the myriad of smaller, unknown, and small-cap companies that promise the unrivaled best product, service, technology, idea, etc.
Understandably, growth stocks also carry with them the risk that it just doesn't work out, expectations are too high, and the price doesn't go up or grow at the rate investors expected.
Which is better?
Each camp has its staunch supporters. But I think a large number of investors are straddling both sides of this river. And it makes sense. And among other things, it also helps that many titles fall into both categories by definition.
Often, too, a stock will become just the latter type during its lifetime - so usually in the growth -> value direction.
One more detailed video explaining the main differences.
https://www.youtube.com/watch?v=6sUvcWpPvFE
The return of one style or the other always depends solely on the investor, their experience, mental toughness, experience, risk tolerance, luck and about a million other criteria. But some sources point out this - Value stocks outperform the growth method over the long term. However, looking at more recent data, while value outperformed in the first ten years of this millennium, growth stocks have done better in the last ten years. But who can guess that - an investor simply has to make a decision based on information, experience, their "gut feeling" etc. etc. Let's also not forget that these numbers can be affected by the dividend, which is usually the domain of value stocks.
Conclusion?
I hate to say here that A/B is better. There is something to each and as I have mentioned here several times - it all depends and depends mainly on the skill of the investor.
Now a question for more experienced investors - do you prefer value or growth style? If you combine both (which I assume you do), which one is more prevalent in your portfolio? Share in the comments!
If you enjoy my articles and posts, feel free to throw a follow. Thanks! 🔥
Disclaimer: This is in no way an investment recommendation. This is purely my summary and analysis based on data from the internet and a few other analyses. Investing in the financial markets is risky and everyone should invest based on their own decisions. I am just an amateur sharing my opinions.
Read the full article for
free

? Go ahead 👇
Do you have an account? Then
log in
. Or
create a new one
.