Goldman-Sachs is one of the most important institutions on Wall Street and its analysts have been busy in recent weeks finding the right stocks that are ready to outperform the market. Here are the details on the individual titles where Godman analysts see potential upside of up to 60% over the next 12 months.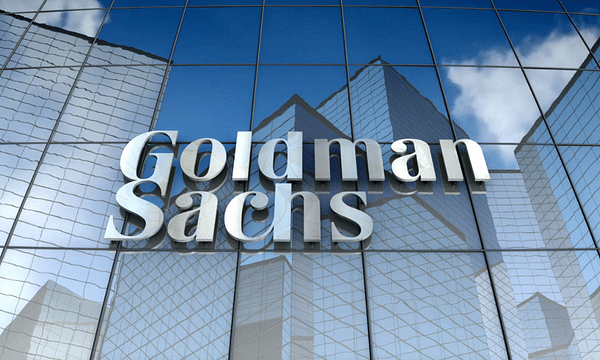 Remitly Global $RELY
Remitly Global Inc provides immigrants with integrated financial services, including helping customers send money abroad in a fast, reliable and cost-effective way using digital channels. It supports cross-border transfers around the world. Its revenues are generated from transaction fees charged to customers and foreign exchange spreads between the exchange rate offered to customers and the exchange rate on the company's currency purchases.¨
While it may be easiest to compare Remitly to fintech giants like PayPal and Block (formerly known as Square), as remittance companies, Remitly's closest competitors are Western Union and MoneyGram International. These companies have a larger market share than Remitly, but the global market is highly fragmented. Remitly's technology gives it an advantage because it was built from the ground up as a digital company, and you can see from its revenue growth that the company is rapidly gaining share in a relatively mature industry.
Remitly for Developers' partners include Coinbase Global. Allowing Coinbase users to tap into Remitly's network creates a high-margin business for Remitly because it leverages technology and infrastructure that is already in place, and the company benefits from the additional traffic on its payment network, which helps it better leverage its costs.
It is also investing in a product called Passbook, which is essentially an accessible bank account for immigrants that allows them to receive direct deposits. It's a way to solve other financial services problems for immigrants, which should further increase the company's market penetration and lead to new revenue streams.
Analyst Will Nance, covering Remitly for Goldman Sachs, notes the risks - and further explains why this company is likely to beat them.
"Taking a step back, the bearish thesis on RELY since their announcement has been a generalized money transfer thesis about competition, price compression and poor unit economics; against this backdrop, RELY has maintained 50% customer growth, increased transaction margins and reduced CAC by 20%," Nance explained.
"While the market has been reluctant to price RELY's overperformance in past quarters amid these general concerns, we believe the market should begin to reward the company for its solid execution and secular transitions between cash and digital behind their business as the company maintains a healthy growth rate and turns profitable in the coming quarters," the Goldman analyst added.
Nance quantifies his forecast and gives RELY stock a Buy rating with a $16 price target, suggesting ~56% upside in the coming year.
In total, there are 4 recent analyst forecasts for Remitly and all are positive - giving the stock a consensus analyst rating of Strong Buy. The stock sells for $10.91 and the average price target of $14 implies a 12-month gain of 28.32%( See RELY stock analysis on TipRanks ).

TE Connectivity $TEL
TE Connectivity is the world's largest supplier of electrical connectors, delivering interconnect and sensor solutions to the transportation, industrial and communications markets. With operations in 150 countries and more than 500,000 stock keeping units, TE Connectivity has a broad portfolio that forms the electrical architecture of its end customers' leading-edge innovations.
In 2021, transportation equipment accounted for 60% of sales, with industrial products accounting for 26% and communications supplies accounting for 14% of the business. Recently, rapidly growing markets such as 5G, connected homes and cloud computing have created new opportunities for the company.
Longer term, management is optimistic about opportunities to offer products for electric vehicles, factory automation and cloud applications. In other words, TE Connectivity's future is secure. As various industries become increasingly digital, customer relationships can help it identify certain technology trends where it can capitalize.
What stands out about this business is its 10-year record of incremental improvement in operating margin and free cash flow, the hallmarks of a resilient business. Last year it paid out 35% of its free cash flow in dividends. That brings the current dividend yield to 1.76%, not a very high number, but it's above the S&P 500 average of 1 .33%.
This tech company has caught the attention of Goldman Sachs analyst Mark Delaney, who explains why he thinks TE will do well going forward: "We continue to see TE well positioned for long-term growth given its exposure to key secular growth markets (including EV and charging/renewables), growing content per device (including approximately 2x content per EV vs. ICE vehicles) and its exposure to markets that are either relatively stable and/or cyclically below normalized levels (e.g., auto, A&D and medical, which together account for about half of its total revenue). Finally, TE's FCF generation remains strong, allowing the company to return cash and increase growth.
To that end, Delaney rates TEL stock a buy and sets a $160 price target to signal his confidence in 26.7% growth next year.
Wall Street analysts like to follow technology companies, and TE has 10 recent predictions on file. These include 6 buy ratings and 4 holds (i.e., neutral), for an average buy rating. The stock has a price target of $127.03 and an average price target of $133.33, suggesting a potential upside of 4.96% in one year. (See TipRanks' analysis of TEL stock )

Dynatrace $DT
The last "Goldman Pick" we'll look at is another technology company. Dynatrace is a cloud company that focuses on machine data analytics. Its product portfolio, delivered as software as a service, allows clients to monitor and analyze their entire IT infrastructure. The Dynatrace platform can ingest and analyze large amounts of machine-generated data in real time, allowing clients to use it for a variety of applications within their business.
The company is dedicated to profitable growth and the financial results prove it. However, heading into the fourth quarter of 2022, the stock has sold off about 45% this year as the stock has hit along with the rest of the tech market. Here's why Dynatrace is starting to look like a good deal.
One reason growth is being blocked is recession fears. With the risk of an economic downturn growing, many organizations are tightening their budgets. But leaders of many cloud companies say they are still growing because "digital transformation" remains a top priority. That makes sense, because investing in digital processes helps companies become more efficient and saves resources in the long run.
That's the story that Dynatrace's top team is preaching this year as well. As giant corporations migrate more of their operations to the cloud, they need a new set of tools to ensure these new IT capabilities and cloud applications are working properly.
Kash Rangan, one of Goldman Sachs' technology experts, is covering Dynatrace and believes it's a good addition to the defense portfolio.
"We believe Dynatrace remains attractive in light of the current macro backdrop. The recurring subscription revenue model coupled with a strong margin profile in both profitability and FCF make for a defensive software company. The risk-free guidance for FY23 and the realignment of expectations around their growth algorithm makes the stock well positioned to handle the current downturn," Rangan said.
Following that, the analyst assigns a Buy rating to DT stock, with a $54 price target implying a strong 43.7% upside over the one-year time horizon.
At least 18 Wall Street analysts have weighed in on Dynatrace, with their forecasts falling to 14 buys and 4 holds, for a consensus rating of Strong Buy. The stock currently stands at $38.59 and the average price target of $44.31 suggests it has room for 14.82% upside by the end of next year. (See analysis of DT stock on TipRanks )

DISCLAIMER: All information provided here is for informational purposes only and is in no way an investment recommendation. Always do your own analysis.
Read the full article for
free

? Go ahead 👇
Do you have an account? Then
log in
. Or
create a new one
.