Úrokové sazby musíme okamžitě zvednout nad 5 %, jinak přijde katastrofa, říká vysoce postavený ekonom
Krocení inflace vysokými úrokovými sazbami je potřeba, ale není to nic příjemného. Vysoce postavení představitelé Fedu se navíc nyní shodují, že řešení nejspíš bude ještě bolavější.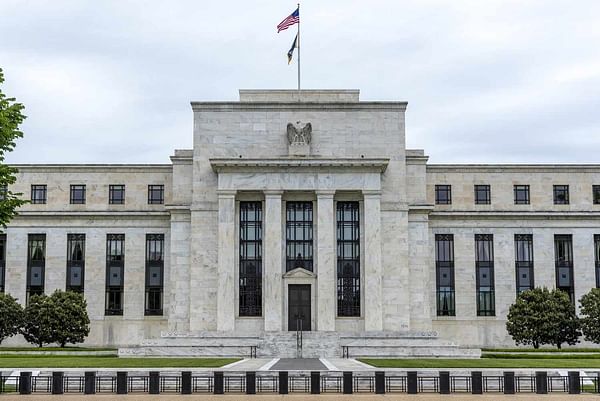 Představitelé Federálního rezervního systému na začátku nového roku zopakovali své obavy z příliš vysoké inflace v USA a jeden z regionálních předsedů uvedl, že úrokové sazby by měly zůstat vysoké až do roku 2024, aby se ochladil růst cen.
"Zvýšila jsem svou prognózu nad 5 %," uvedla ve čtvrtek prezidentka Federální rezervní banky v Kansas City Esther George v rozhovoru pro televizi CNBC s odkazem na svou prognózu sazby federálních fondů. "Vidím, že tam nějakou dobu zůstane, opět do doby, než dostaneme signály, že inflace skutečně přesvědčivě začíná klesat zpět k našemu 2% cíli."
https://www.youtube.com/watch?v=8hEQAXINXgQ
Její protějšek z atlantského Fedu Raphael Bostic uvedl, že inflace je příliš vysoká a zůstává největším problémem v USA, a zopakoval, že on a jeho kolegové jsou nadále odhodláni snížit růst cen do cílového pásma.

"Oceňuji nedávné zprávy, které obsahují známky zmírnění cenových tlaků, ale stále je před námi mnoho práce. Jsem si jist, že kolegové z centrálních bank z celého světa se mnou v tomto souhlasí," řekl ve čtvrtek na konferenci Fedu v New Orleans.
Fed loni zvýšil svou základní úrokovou sazbu z téměř nulové úrovně v březnu na 4,3 % na svém posledním zasedání v prosinci, což představuje nejvyšší úroveň od roku 2007. Představitelé Federálního výboru pro volný trh, který určuje politiku centrální banky, na zasedání předpověděli, že podle jejich mediánové projekce by bylo vhodné zvýšit sazbu federálních fondů v roce 2023 na 5,1 %.
V roce 2022 inflace vzrostla na nejvyšší úroveň za posledních čtyřicet let, než začala v posledních měsících roku ustupovat. Představitelé Fedu se však zaměřili na ceny služeb, které jsou podle nich úzce propojeny se mzdami, jako na oblast, kde inflace zůstává zvýšená.
Šéfks kansaského Fedu, který tento měsíc po 11 letech v čele banky odejde do důchodu, varovala, že kampaň Fedu za snížení inflace by mohla vést k hospodářskému poklesu: Recese nejspíš přijde a bude dost možná úplně jiná, než kdokoliv čekal. Na co se připravit?
Také Bullard ve čtvrtek uvedl, že podle mediánové projekce poslední prognózy Fedu by tvůrci politiky upřednostňovali zvýšení sazeb na 5,1 % v letošním roce a že "by bylo vhodné dosáhnout tohoto cíle co nejdříve" a poté přejít k pozdržení.
"Fed bude muset udržet sazby na dostatečně vysoké úrovni", aby snížil inflaci a udržel ji na nízké úrovni, řekl.
Představitelé Fedu minulý měsíc zvýšili sazby o půl bodu do cílového pásma 4,25 až 4,5 %, čímž zpomalili tempo zvyšování sazeb po čtyřech pohybech o 75 bazických bodů v řadě. Podle projekcí, které představitelé Fedu zveřejnili minulý měsíc, se úrokové sazby letos zvýší nad 5 % a zůstanou tam až do roku 2024.
Obecný trend je však proti těmto vyjádřením. Politici uvažují o dalším zmírnění tempa zvyšování sazeb v návaznosti na zpomalení inflace v USA, ačkoli Bullard naznačil, že by rád ponechal na stole možnost zvýšení o půl procentního bodu na zasedání Fedu 31. ledna až 1. února.
"Politika front-loadingu nám dobře posloužila a bude nám dobře sloužit i nadále, a to i do budoucna. Opravdu nevidím důvod, proč věci protahovat až do roku 2023," řekl v odpovědi na otázku z online publika. Bullard rovněž uvedl, že z makroekonomického hlediska by nebylo rozhodující, jak rychle Fed dosáhne svého cíle v oblasti sazeb.
Podle údajů ministerstva spotřebitelské ceny za 12 měsíců do prosince vzrostly o 6,5 %, což představuje nejpomalejší míru inflace za více než rok. Bez započtení potravin a energií se tzv. jádrový index spotřebitelských cen minulý měsíc zvýšil o 0,3 % a oproti předchozímu roku vzrostl o 5,7 %, což je nejpomalejší tempo od prosince 2021.
Disclaimer: V žádném případě se nejedná o investiční doporučení. Jde čistě o můj souhrn a analýzu na základě dat z internetu a dalších zdrojů. Investice na finančních trzích jsou rizikové a každý by měl investovat na základě svého rozhodnutí. Jsem pouze amatér dělící se o své názory.
Přečíst celý článek
zdarma

? Tak pokračuj 👇
Máš svůj účet? Tak se
přihlas
. A nebo
vytvoř nový.