Des sommets historiques pour le pétrole et le gaz ?
Les prévisions des prix du gaz et du pétrole pour 2022 ne semblent pas bonnes si l'on en croit l'avis d'un expert sur ce qui se passera si la Russie envahit l'Ukraine.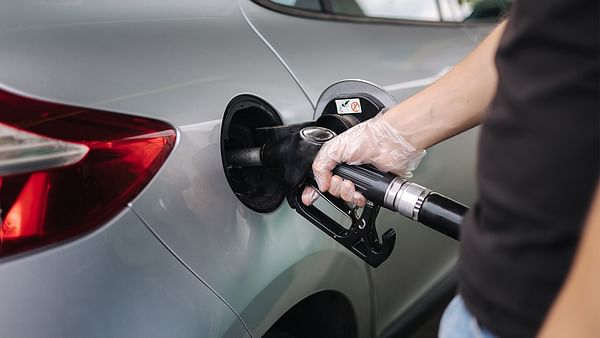 Dan Dicker, analyste de l'énergie et fondateur d'Energy Word, estime que le prix du gaz pourrait atteindre 7 dollars le gallon, si la Russie poursuit son projet d'invasion de l'Ukraine. Le prix du pétrole atteindrait alors 150 dollars le baril, un nouveau record absolu.
Ce n'est pas seulement la guerre potentielle en Ukraine qui fait grimper le prix du pétrole. Un autre facteur à noter est que les États-Unis vont bientôt entrer dans les mois d'été. Cela signifie plus de voyages et une demande accrue d'essence, ce qui fera augmenter les prix.
Même si l'essence n'atteint pas 7 dollars le gallon en 2022, les prévisions de prix ne sont toujours pas bonnes. Dicker pense que nous pourrions atteindre 5 dollars le gallon si le pétrole atteint 100 dollars le baril. Pour vous donner une idée, le prix du pétrole était de 92 dollars le baril jeudi, selon le New York Post.
Où en sont les prix de l'essence ? Le prix moyen actuel de l'essence aux États-Unis est de 3,528 $ par gallon de carburant ordinaire. Pour vous donner une idée, il s'agit d'un bond de 37 % du prix par rapport à la même période l'année dernière. Toutefois, on est encore loin du prix moyen le plus élevé de 4,114 dollars le gallon atteint en 2008.
Les tensions continuant à s'accroître, il faudra peut-être attendre un certain temps avant de voir une baisse des prix du gaz et du pétrole. Et si l'incertitude et le conflit, voire la guerre, persistent en Ukraine, attendez-vous à payer le carburant beaucoup plus cher qu'aujourd'hui.
Source : Investorplace.com
Dočkáme sa historických maximálnych hodnôt?
Vote to see the results!
0 answers already!