Michael Burry scared millions of investors. Sell, he announced in a cryptic message
Michael Burry can come across as odd and a bit deranged quite often. But he can't deny that the results are behind him. But this time he has scared investors even more than usual.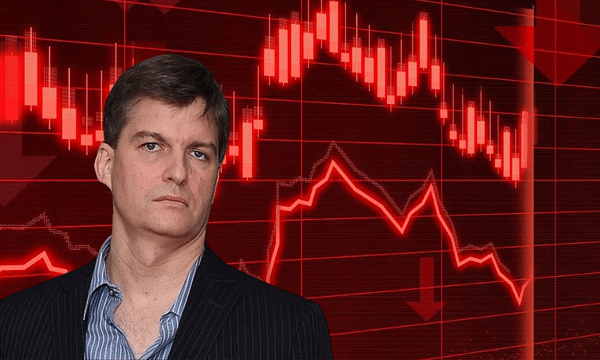 The author of perhaps the most interesting tweet this week is none other than the founder of Scion Asset Management - Michael Burry. He probably needs no further introduction, but he is best known for his bet on the collapse of the US housing market that led to the 2008 financial crisis.
That made him a man who definitely needs to be listened to. On the other hand, he has been tarnishing his reputation of late, because he has been declaring disaster for quite a long time and quite often - which makes it clear that one day he will get away with it. But he often has good reasons for doing so. He just may not be very good at communicating them. And this time is no different.
https://www.youtube.com/watch?v=qL-CZWc3RME&t=1s
And what did he come up with this time?
Ironically, just one word: SELL.
https://twitter.com/BurryArchive/status/1620574365128720388
Now the harder question - what did he mean by that?
He posted the message on his Twitter account on January 31. He didn't say anything more about it. Investors are used to cryptic messages. He deleted the tweet, leaving the user to guess what he meant by the word SELL. His message came the day before the Federal Reserve 's monetary policy decision on interest rates.
Burry also recently made the dire prediction that the U.S. economy will fall into recession this year, regardless of how the word recession is defined. Economists expect a recession, but some say it won't be very severe.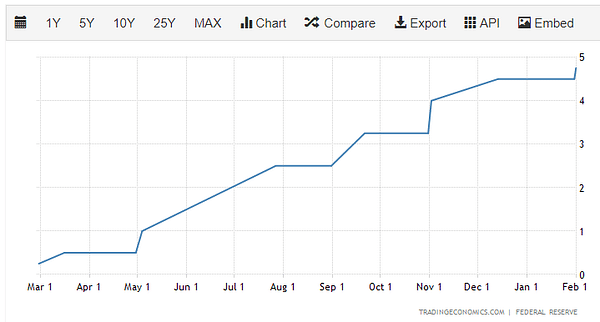 Which brings us back to the message Burry just sent to investors, which is consistent with his pessimism from earlier in the year.
The Federal Reserve decided to raise the federal funds rate by 25 basis points to 4.75%, the highest since 2008. The central bank also said further increases would be needed to bring inflation more closely and consistently closer to its 2% target. But many economists are already predicting that 2% will not be the new normal.
What about you? What is your interpretation of the Burry report? 🤔
Indeed, some investors and amateur traders are puzzled by Burry's investor premonition, which seems to suggest that the stock market will crash.
Under the tweet, a classically frenzied discussion ensued about whether Burry was right or just needlessly scaremongering. What do you think?
Disclaimer: This is in no way an investment recommendation. This is purely my summary and analysis based on data from the internet and other sources. Investing in the financial markets is risky and everyone should invest based on their own decisions. I am just an amateur sharing my opinions.
Read the full article for
free

? Go ahead 👇
Do you have an account? Then
log in
. Or
create a new one
.