A strategy that is better and safer than all others. How to know the right stocks?
For long-term investors, holding stocks from an index is usually the best choice. Ideally, dividend ones. But what if there is an even better and more efficient method?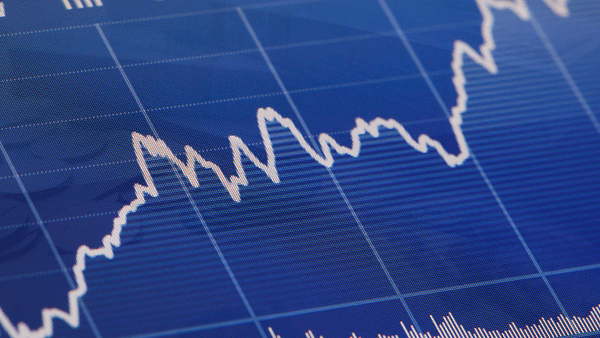 In fact, according to some, there is an even better option - Long-term ownership of dividend blue-chips. And they show it in the numbers.
Over the past 50 years , dividend growthblue chipshave delivered about 13% annual returns and about 10% inflation-adjusted returns.
But that doesn't mean you can buy any old big dividend stock and hope to achieve unleveraged returns. Why? Because nearly half of all U.S. stocks turn into disasters.
Since 1980, 44% of all US stocks have suffered sustained losses in excess of 70%. Those buses have had their wheels fall off, rolled into a ditch, and stayed there. Nearly 60% of technology stocks, a sector where change is rapid and constant, have been proven wrong.
Benjamin Graham considered dividend streaks (i.e., several years uninterrupted) an important sign of quality. He had two criteria.
More than 20 years without a dividend cut is a sign of a quality company.

20+ years of dividend growth is a sign of quality.
But on Wall Street there are no certainties, only probabilities. For example, during the Great Recession, dividend aristocrats were 80% less likely to cut their dividends than stocks with a 5-9 year streak of growth. During the Great Recession, aristocrats were half as likely to cut dividends than companies with a 10 to 24 year growth streak. U.S. companies don't like to cut dividends and typically don't do so unless absolutely necessary.
Therefore, a consistently growing dividend is usually a sign of a healthy company, and a dividend cut usually means something is very wrong. Remember that 44% of all stocks turn into irreversible disasters.
And how do you know? It seems simple - by dividend cuts. Not only does this reduce the return on a given investment for us as investors, but it also statistically shows that a company is more likely to fall into permanent trouble and become part of that 44%.
Since 1973, dividend-cutting stocks have underperformed all other types of stocks, with higher volatility.
Over 14 years, there is a 90% statistical probability that good companies will outperform and lousy ones will not.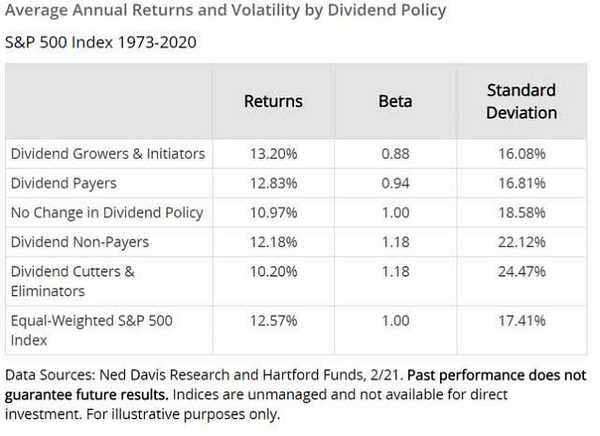 So, numerically, buying large, healthy dividend paying companies seems to give the best results. The strategy also suggests that at the sign or reduction of a dividend, it is a good idea to get rid of the company.
What exactly are dividend kings and aristocrats?
Dividend aristocrats and dividend kings are companies that have increased their dividend payout for more than 25 years or 50 years in a row. These companies have healthy balance sheets and have shown compelling performance over the years. With the current inflationary pressures, investors are considering this area because these companies are significant contributors to overall market returns.
In the 1940s, 1960s and 1970s, dividends accounted for 67%, 43% and 72% of total market returns. The report also mentions that between 1973 and 2021, dividend growth stocks outperformed the market with less risk. Various other studies have also revealed that dividend growth stocks have historically been a reliable source of regular income for shareholders. From December 1999 to June 2019, the S&P 500 High Yield Dividend Aristocrats Index generated a total return of 590.3%, with dividends accounting for 57% of the total return, according to a report by S&P Global.
What about you? Do you also prefer dividend stocks?
Disclaimer: This is in no way an investment recommendation. This is purely my summary and analysis based on data from the internet and other sources. Investing in the financial markets is risky and everyone should invest based on their own decisions. I am just an amateur sharing my opinions.
Read the full article for
free

? Go ahead 👇
Do you have an account? Then
log in
. Or
create a new one
.