Analysis: These 3 banks are in danger due to the current market carnage. Will they make it?
SVB started it. She took several other banks with her in no time. Now Credit Suisse is fighting for survival. But there are plenty of others that might not make it through the biggest crash since 2008. Where do they stand?
Silicon Valley Bank was ill-prepared for rising interest rates. Other banks are showing similar warning signs. As interest rates have risen, many banks have become more profitable because the gap between what they earn on loans and investments and what they pay for funding has widened. However, there are always exceptions.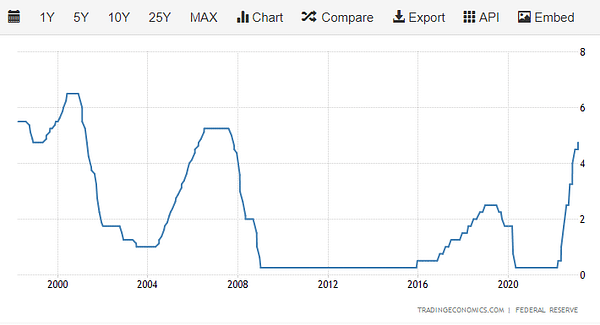 SVB Financial Group (SIVB) sold $21 billion of securities on March 8 at a loss of $1.8 billion. SVB said on March 9 that it was repositioning to "increase asset sensitivity, take advantage of the potential of higher short-term rates, partially lock in funding costs, better protect net interest income and net interest margin, and improve profitability."
Silicon Valley Bank has long focused on lending to and collecting deposits from venture capital firms. On March 8, it said customer cash consumption remained elevated and increased further in February, leading to lower-than-expected deposit volumes. SVB Financial was unable to reassure clients enough to prevent a run on deposits. California regulators therefore closed Silicon Valley Bank on Friday and turned it over to the Federal Deposit Insurance Corporation.
And then we all know... But now we're interested in the future. The current situation. This is a brief overview of the situations of the 5 most talked about and exposed banks whose failure (and thus speculative buying) everyone is now worried about.
First Republic Bank
I wouldn't presume to say in the slightest whether stocks are a good choice in the current situation. It's just too complicated and wild a situation. But I can at least summarize for each of the banks its recent performance and fundamentals that might indicate something. First Republic Bank $FRC has a strong financial position with low funding costs and high margins. The bank also has a low level of loan losses. First Republic Bank has high growth potential due to its focus on private banking and wealth management. The bank focuses on high quality clients and has a strong reputation for providing high value-added services.
First Republic Bank has a stable dividend yield and has historically increased its dividend each year. The bank also has a strong market position and a high level of earnings, which should allow for further dividend growth in the future.
Overall, First Republic Bank has a strong financial position and high growth potential, which could be of interest to investors looking for investment opportunities in the banking sector.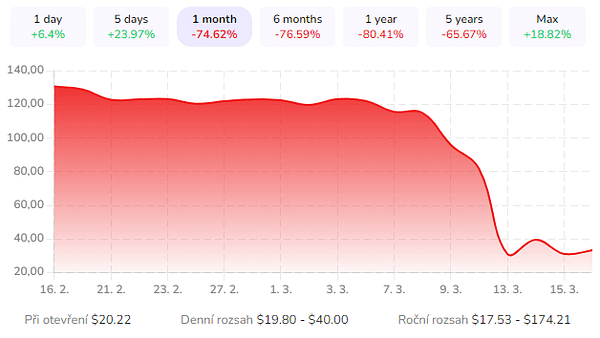 First Republic is a regional bank with affluent customers, and with 0% loan charge-offs, its lenders appear creditworthy. However, because many deposits are not insured, there is a risk that depositors could withdraw money from First Republic.
JPMorgan has offered $70 billion in liquidity to the bank and the Fed has offered additional funds under its Term Bank Financing Program. So I don't think many depositors would withdraw money from the bank for additional liquidity. And given that its portfolio of investment securities is only 15% of its total assets, I don't expect it to suffer large losses in the event of depositor flight. Also, a JPMorgan analysis came out showing us the dramatic result of SVB Financial's CET1 capital ratio. First Republic's CET1 capital ratio is expected to be strong at 6%. In addition, First Republic's risk management is favorable because the bank does not invest in exotic derivatives, does not invest in junk bonds, does not issue credit cards or auto loans, and has no subprime loans.
Customers Bancorp
Shares of Customers Bancorp $CUBI rose 10.8% in the last trading session to close at $20.04. This move was supported by solid volume, with many more shares exchanged than in the regular session. By comparison, the stock has lost 43.2% over the past four weeks.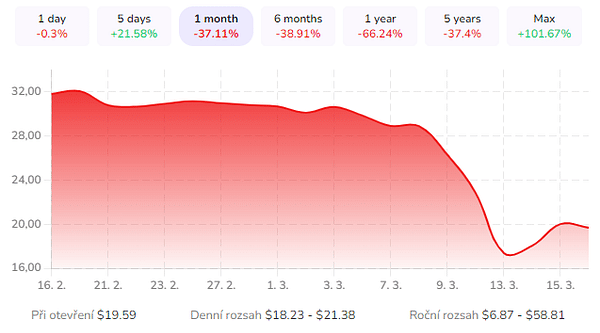 Shares of Customers Bancorp $CUBI rose for the second day in a row after stumbling significantly over the past few trading days. Following the fall of two banks from the S&P 500 index, investors regained some confidence in the sector amid steps taken by regulators to prevent a full-fledged run on the banks. In addition, the expected inflation figures were released, further boosting investor optimism. These developments led to a rise in CUBI shares.
The bank holding company is expected to post quarterly earnings of $1.24 per share in its upcoming report, representing a year-over-year change of -43.4%. Revenue is expected to be $158.1 million, down 15% from the previous quarter. However, this is heavily influenced by the short-term performance of the stock. In general, analysts here believe the bank should be relatively safe.
New York Community Bancorp
Shares of New York Community Bancorp $NYCB gained 7.6% in the last trading session to close at $6.96. This move can be attributed to the remarkable volume with more shares traded than in the current session. In comparison, however, the stock has lost 32.5% over the past four weeks.
Recently, February consumer inflation in the US was reported at 6%, slightly lower than January's 6.4%. This, and the bank failures due to higher rates that have affected the financial health of US regional banks, have likely increased investor confidence that the Federal Reserve may ease up on rate hikes at its upcoming March meeting. Following the sudden collapse of SVB Financial and Signature Bank , broader markets and bank stocks rebounded from the lows as investor sentiment calmed, buoyed by reassuring steps taken by government agencies. This led to a rise in New York Community shares.
The bank holding company is expected to post quarterly earnings of $0.27 per share in its upcoming report, representing a year-over-year change of -15.6%. Revenue is expected to be $619.7 million, up 79.1% from the previous quarter. The earnings and revenue growth expectations certainly give a good idea of the potential strength of the stock.
The other side of the coin - Comerica
On the flip side in contrast to the previous three is Comerica, which has managed to maintain really high margins and health.
Comerica Incorporated $CMA is based in Dallas, belongs to the financial sector, and this yearhas taken a beating. The company currently pays a dividend of $0.68 per share, bringing the dividend yield to 6.53%. By comparison, the Banks sector yields 3.95%. The yield of the S&P 500 is 1.77%.
Looking at dividend growth, the company's current annualized dividend of $2.84 is 4.4% higher than last year. Comerica Incorporated has increased its dividend three times year-over-year over the past five years, which represents an average annual increase of 9.87%. Going forward, dividend growth will depend on earnings growth and payout ratio, which is the percentage of annual earnings per share that a company pays out as a dividend. Comerica Incorporated's current payout ratio is 32%, meaning that the company has paid out 32% of its earnings per share over the past 12 months in the form of a dividend. That alone is a sign of good health.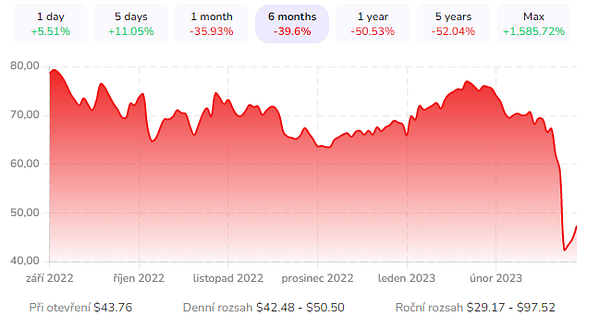 Dallas-based Comerica has the vast majority of its loan portfolio in commercial loans, according to Compton, who adds that the bank is benefiting from rising rates because most of its loans have adjustable rates. Moody's wrote that Comerica is on watch for a downgrade, and said it partly reflects Comerica's "heavy reliance on uninsured deposit funding, which is more sensitive to confidence."
The Federal Deposit Insurance Corp. insures individual accounts up to $250,000. Investors in bank stocks are concerned that uninsured deposits at various banks will be withdrawn, hurting the liquidity of those banks.
A spokesman for Comerica said the bank "has a more diverse, stable and loyal deposit base and we remain well capitalized and highly liquid."
Anyway, this is just a basic overview of the state of the banks. What will happen currently is probably impossible for anyone to say.
Disclaimer: This is in no way an investment recommendation. This is purely my summary and analysis based on data from the internet and other sources. Investing in the financial markets is risky and everyone should invest based on their own decisions. I am just an amateur sharing my opinions.
Read the full article for
free

? Go ahead 👇
Do you have an account? Then
log in
. Or
create a new one
.