I would like to share here a picture from Bloomberg Terminal that may be of interest to all $ENPH-3.9% investors.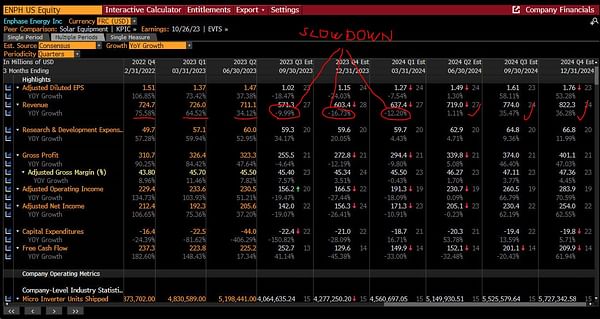 We are likely to see a significant slowdown in revenue growth, as many of us expect, but that should return to normal... The question is how long this painful period will last.
Although the $100 price tag may already seem like a very good deal, there may be an opportunity to buy even cheaper... We know what it's like to catch a falling knife. It's hard to time anything, so personally I'll probably opt for a gradual DCA.