The Wolf of Wall Street admitted he was wrong about the cryptocurrency crash and singled out these 2 cryptocurrencies
Former broker commonly known as the "Wolf of Wall Street" Jordan Belfort admitted in a recent interview that his initial projection of Bitcoin at zero was wrong. He spoke about the change in opinion in a recent interview on 8/27/2022 with Yahoo Finance and in addition to highlighting 2 projects, he also voiced his opinion on small-cap projects.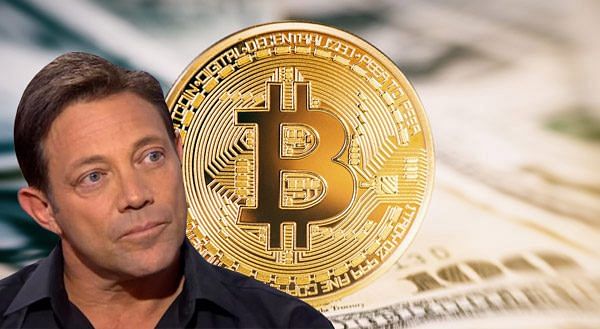 In a recent interview with Yahoo, the Wolf of Wall Street expressed a new perspective on cryptocurrencies.
During an interview with Yahoo Finance on August 27, Belfort noted that his opinion in 2017 was due to the notion that the asset was a scam, suggesting that Bitcoin $BTCUSD+0.6% had the characteristics of a scam project, which he has now refuted.
https://www.youtube.com/watch?v=mSBDnc-HY48&feature=emb_title&ab_channel=YahooFinance
"At the time, I really hated cryptocurrency, I stand by everything I said about cryptocurrencies in 2017, except for one thing, I was wrong about Bitcoin going to zero, but I didn't look closely enough because I said it was a scam because it just looked like it, because in all those signs it looked like it," Belfort said.
Interestingly, the former securities trader revealed that he understood the digital gold properties of bitcoin, which led to a change in his thinking. In this context, Belfort, who has been pushing for cryptocurrency regulation, added that Bitcoin is likely to start trading as a store of value and less as a growth stock.
"I just think it's a matter of time before it gets into the right hands and as its supply is limited and as inflation goes on and on, at some point there will be enough maturity in Bitcoin and it will start trading more as a store of value and less as a growth stock." He explained.
Belfort suggested that the crypto sector's growth trajectory will mirror the dot-com bubble, where select digital currencies collapse before rebounding.
He believes that the cryptocurrencies that are likely to stand out are those with strong governance and utility, highlighting that in the long term Bitcoin $BTCUSD+0.6% and Ethereum $ETHUSD-0.4% are likely to be successful .
Belfort also commented on small-cap projects, which he likened to penny stocks. Penny stocks refer to highly speculative stocks priced below $1.00 from small and unknown companies. They generally either deliver huge returns for investors or collapse like a house of cards.
During an interview with Yahoo Finance - Belfort noted that these types of investments have the "same predictable cycle" that can generate huge returns, but can also burn investors who fail to cash out at the right time.
Belfort further noted that people should only invest in small-cap cryptoassets if they are willing to allocate a small amount of their portfolio to gambling, and suggested that they should never fall into the category of serious investments.
https://www.youtube.com/watch?v=qpuH9zg-Kwo&ab_channel=AllisonRedd
An interview from 4 years ago where Belfort claimed that Bitcoin would go to zero.
Read the full article for
free

? Go ahead 👇
Do you have an account? Then
log in
. Or
create a new one
.