Analysis of NIO's quarterly results and future outlook
Chinese electric car maker NIO presented us with its quarterly results today, resulting in NIO stock falling 4% in premarket trading. Today, we're going to take a look at the latest quarterly report, the numbers, and most importantly, expectations for the rest of the year. Many investors may be unpleasantly surprised, but for my part, nothing has changed in the long run.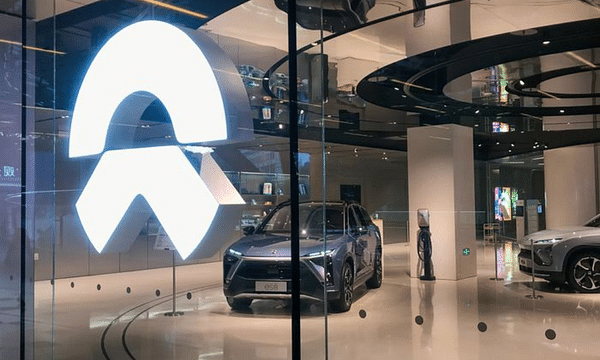 Nio ES8
Nio shares are down again today on the back of quarterly results, with $NIO+0.3% reporting a wider-than-expected loss in the second quarter and weak revenue estimates. Nio is currently experiencing strong headwinds with the recent emergence of new export restrictions from Nvidia, a supplier of Nio chips. Another issue is stiff competition, supply chains and other covid lockdowns in China.
Quarterly results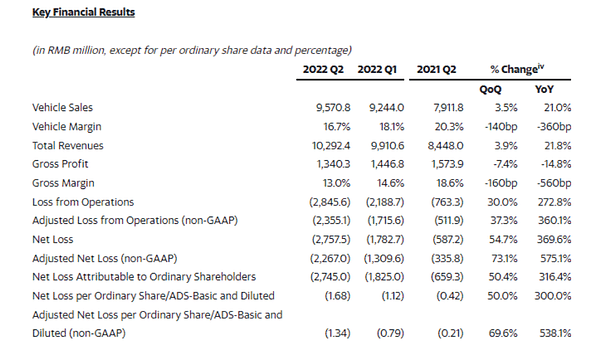 Nio's EV shipments grew 14% year-over-year in Q2. They slowed in July and August compared to June, but stayed above 10,000 in both months
The company reported sales of $1.536 billion, up 21.8% from Q2 2021 (up 3.9% from Q1).
As of June 30, the company had cash and cash equivalents of RMB54.4 billion (US$8.1 billion).
Vehicle margin was 16.7%, down from 20.3% achieved in Q2 2021 and 18.1% in the first quarter of the year.
As for the decline in vehicle margin in Q2 2021 and Q1 2022, it was primarily attributable to increased battery costs, partially offset by favorable changes in the ET7 sales mix.
Cost of sales increased due to higher shipment volumes and higher vehicle material costs.
NIO CEO William Li said:
"In the second quarter of 2022, we delivered 25,059 vehicles, representing a 14.4% year-on-year increase despite the challenges associated with COVID-19. Thanks to the combined efforts of our teams, our deliveries have started to recover, reaching 10,052 and 10,677 units in July and August respectively."

Other very positive words from the CEO

"The second half of 2022 is a critical period for Nio to expand production and deliver several new products. The ES7, our first mid-sized five-seat smart electric SUV based on NIO Technology 2.0 (NT2.0), has become a new market favorite due to its superior performance, comfort and digital experience. We have witnessed a strong influx of orders for the ES7 MODEL and started large-scale deliveries in August. We are also looking forward to the start of mass production and delivery of the ET5 at the end of September. With a compelling product portfolio and well-established brand awareness, NIO will attract a broader user base and adopt robust growth in the coming quarters," he added.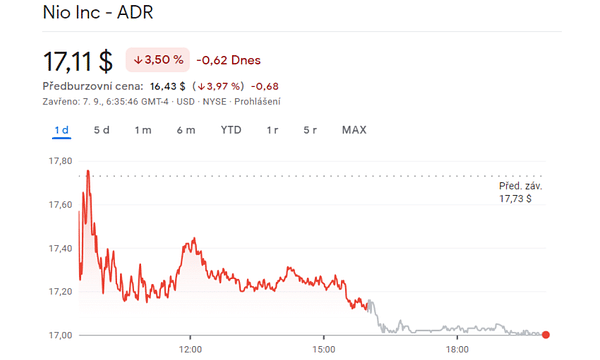 In response to the results, shares of $NIO+0.3% are down.
But the company's CFO reassures investors, saying the results are solid and he expects increased demand for the ET7, which only came to market in Europe in August. He also added that the company will continue to work to meet the growing demand for EVs in the global market and will work with partners to increase production and shipments of the latest products over time. It is also expected to further expand its market share in the global market for premium smart electric vehicles with high operating efficiency.
His words regarding the popularity and increasing demand are mainly confirmed by the numbers 👇
The company announced deliveries of 10,677 vehicles in July 2022, an increase of 81.6% compared to the same period in 2021. Deliveries consisted of 7,551 SUVs (ES8, ES6, EC6 and ES7) and 3,126 ET7s.
As I mentioned before, the main problem was the parts shortage that hurt the production of Nio's EVs, including the ''flagship'' new ET7 electric sedan. Nio began delivering the new ES7 SUV on August 28 and plans to launch the smaller ET5 sedan on September 30. In addition to its growing EV lineup, Nio plans to expand abroad and supply the luxury ET7 to Europe. It already sells EVs in Norway and wants to be in 25 countries by 2025.
Conclusion
I'm not saying I'm in awe, but the results are not a surprise or even a disappointment. More or less something like this was to be expected, as there have been many problems. However, the long-term goals remain intact and the vision of profitability is slowly approaching. The only surprises I have seen have come in the form of a ban on certain Nvidia sales, where Nio will have to work with alternatives and look for another supplier if necessary. In conclusion, I guess I would say one thing - buy the dip 😉 Of course I am not encouraging anyone to invest based on my beliefs 😄. The coming months and years will be crucial, we have - new model, expansion, new factories, various collaborations and many more in play. My opinion hasn't changed and I'm still holding and overbuying (as long as we're under $20).
Please note that this is not financial advice. Every investment must go through a thorough analysis.
Read the full article for
free

? Go ahead 👇
Do you have an account? Then
log in
. Or
create a new one
.