The CEO of Coca-Cola bought a huge chunk of stock. Should we?
One of Coca-Cola's executives recently bought a large block of KO stock on the open market. These insider purchases can provide valuable trading signals. Insiders sell company stock for many reasons. But they buy stock for only one reason - they expect it to grow.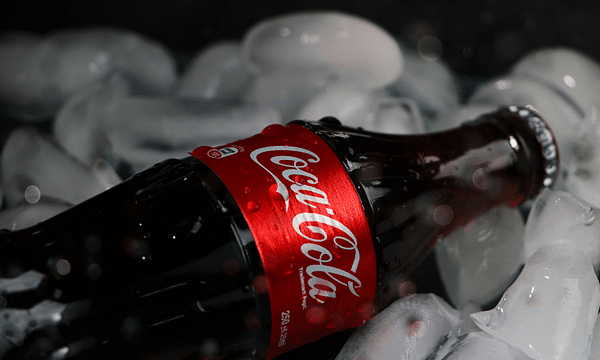 Coca-Cola CEO Purchases
Data shows that on Oct. 28, board member Herb Allen bought 33,200 shares of Coca-Cola $KO+0.2% for his company, Allen & Company, at a price of $60.18 per share. The deal cost him about $2.0 million and brought his total direct and indirect holdings to 261,664 shares.
Allen has served as President of Allen & Company, a New York-based private investment banking firm, since 2002. Prior to Allen & Company, he held positions at T. Rowe Price and Botts & Co. Ltd. What stands out here is that this deal boosted Allen & Company's stake in Coca-Cola by approximately 50%. This suggests that Allen is quite confident that the stock will go up.
Increased full-year outlook
Coca-Cola recently posted solid Q3 results .
For the period, net revenue rose 10% year-over-year to $11.1 billion (versus analysts' forecast of $10.52 billion), with organic (non-GAAP) revenue up 16%. Meanwhile, adjusted non-GAAP earnings per share rose 7% to $0.69, comfortably ahead of the consensus forecast of $0.64. Comparable operating margin (non-GAAP) was 29.5% versus 30.0% in the prior year.
"Our business is resilient in a dynamic operating and macroeconomic environment. We are investing in our strong brand portfolio, which is the cornerstone of our ability to deliver long-term value to our shareholders," said James Quincey, Chairman and CEO.
Based on this performance, the company has raised its revenue and earnings estimates for 2022. It now expects revenue growth of 14-15% versus previous guidance of 12-13% and EPS growth of 6-7% versus previous guidance of 5-6%.
Compelling dividend yield
Coca-Cola offers income investors a 2.87% dividend yield, much higher than the 1.64% yield of the S&P 500 index . The company should also deliver solid dividend growth in the coming years. This is because Coca-Cola's dividend payout ratio will be approximately 71% in 2022, which leaves funds to grow the business and reduce debt. Therefore, ill expect the company's dividend to grow in line with its earnings moving forward.
Analyst Ratings
The forecast was compiled based on 14 Wall Street analysts offering 12-month price targets for Coca-Cola over the past three months. The average price target is $66.29 with a high forecast of $76.00 and a low forecast of $59.00. The average price target represents an 8.11% change from the last price of $61.32.

High valuation of KO stock
Coca-Cola's premium valuation is largely supported by its industry-leading profitability. Coca-Cola's forward price-to-earnings (P/E) ratio of 24.31 is 31.07% higher than the industry's forward P/E ratio. Given that the company has been growing steadily and is a dividend king, it probably deserves a higher valuation multiple from the market.
Still, I believe KO stock is expensive. Coca-Cola has largely exhausted its organic growth potential as a value scale company, its product line is already very broad and various estimates put its share of the U.S. soft drink market at more than 40%. We expect the situation in other regions to be similar, making it quite difficult for the company to grow above market pace. From this perspective, a price-to-earnings ratio of almost 27 is indeed very high and does not take into account a possible weaker economic outlook. Therefore, despite its relatively defensive position and diversified market exposure, I believe Coca-Cola stock is currently too expensive.
Conclusion
Coca-Cola is one of those companies that is unlikely to make anyone rich quickly. Coca-Cola's share price is by no means a bargain at this level, but such a quality business, which is also extremely well managed, is unlikely to trade at a discount anytime soon. Fears of inflation are also largely exaggerated, as Coca-Cola is one of the consumer staples companies best placed to cope with rising raw material costs.
DISCLAIMER: All information contained herein is for informational purposes only and is in no way an investment recommendation. Always do your own analysis.
Read the full article for
free

? Go ahead 👇
Do you have an account? Then
log in
. Or
create a new one
.