These two unassuming companies will outperform inflation and protect your portfolio with their dividend
Watching macro indicators is good. You can infer the mood of the market and which sectors will do well. Or, for example, to guess which stocks might beat inflation. And there are two such indicators!
The rate of price growth for December was a 0.1% month-on-month decline and a 6.5% year-on-year increase. These figures were right in line with forecasts and imply a slowdown in inflation going forward. But investors are more interested in when and how. The Fed's current actions mean something else entirely. Even their view is quite different: Interest rates must be raised above 5% immediately or disaster will strike, says a senior economist
Whatever the Fed does, investors are now mostly focused on defensive titles. Which logically leads to dividend stocks. And especially to high-yield dividend stocks. So I searched for just such a stock and came across tips on Yahoo for two such stocks. Both caught my eye and I'd like to take a brief look at them here!
The company is in both the mortgage lending and mortgage services business and its portfolio includes loan origination, real estate securities, and residential and commercial real estate mortgage loans.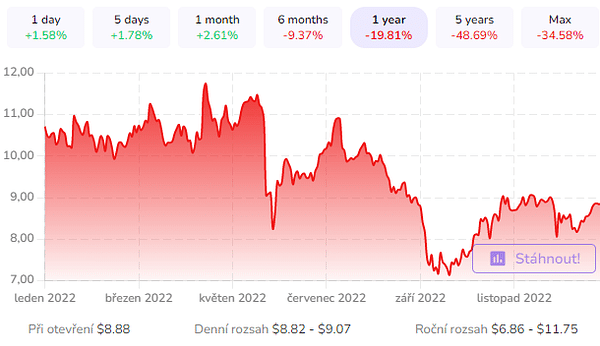 Rithm's total portfolio currently stands at $7.53 billion in net capital and the company has $35 billion in assets under management. In its most recently released financial results for 3Q22, Rithm reported a profit available for distribution of more than $153 million, or 32 cents per share. This figure easily covered the $118.4 million paid out in dividends in 3Q. A further dividend of 25 cents per ordinary share was declared at the end of December with payment on 27 January. The payout is an annualized $1 and yields 11.3%, more than five times the broader market average - and nearly 5 points above the official December annualized inflation rate.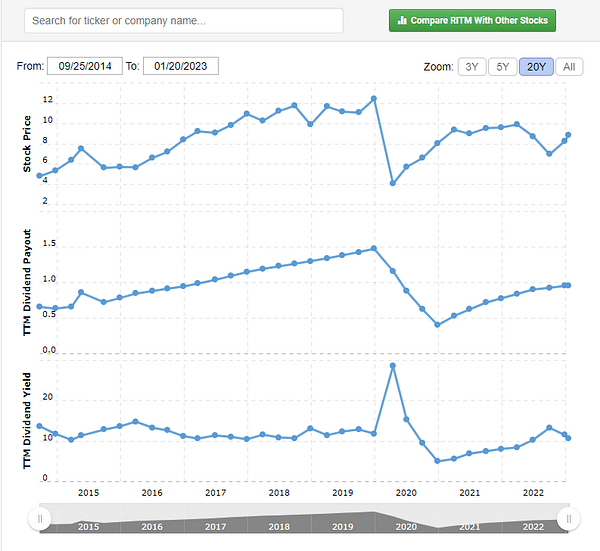 Considering that RITM trades at 0.74 times reported book value, this might not be a completely bad choice.
https://www.youtube.com/watch?v=86FYXdprwVk
Ladder Capital Corporation $LADR

-0.8%
This is a REIT for a change - focused on the commercial real estate market. The company's asset portfolio is worth approximately $5.9 billion and is primarily made up of commercial real estate loans and flexible capital solutions. Ladder also owns and manages commercial real estate.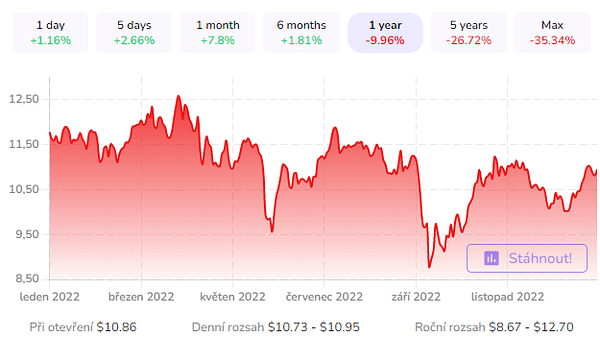 In the last reported quarter, 3Q22, Ladder reported better than expected results. The company's net interest income was $28.89 million, up more than $6 million from the previous quarter. At the same time, operating income from real estate decreased by about $1 million quarter-over-quarter to $27.68 million - indicative of the overall economic climate driving up the cost of doing business.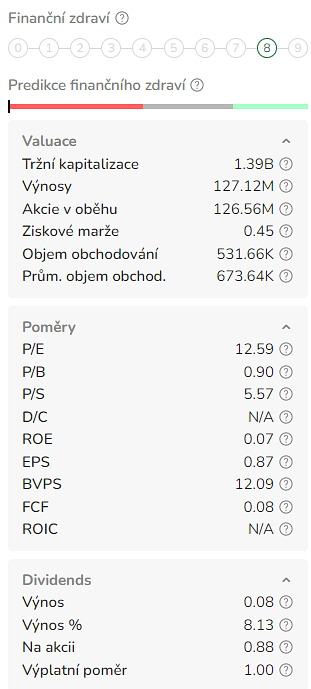 Of particular interest to dividend investors, however, is Ladder's distributable earnings, which directly support dividend payments, reported in Q3 at $34.3 million, or 27 cents per share. In fact, this was a quarter-on-quarter decline; Q2 reported distributable earnings per share of 34 cents - although this was almost double the 3Q21 result of 14 cents per share.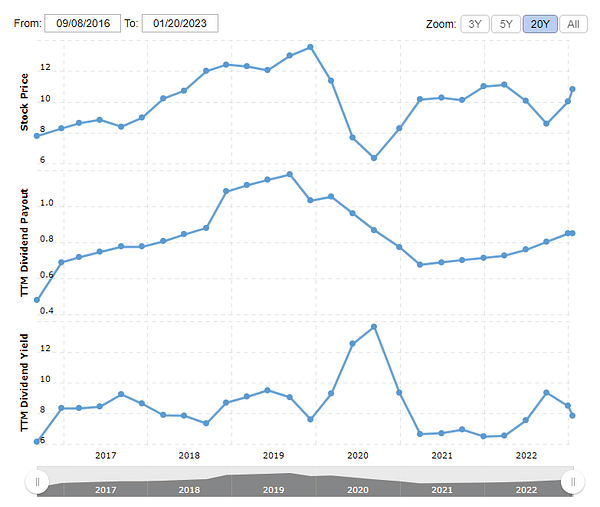 The dividend makes 92 cents per common share annually and provides a yield of 8.55%. So about 4 times more than the index average. The company has increased liquidity and should be in a position to take advantage of any market opportunities that may arise in the first half of 2023 when the Fed completes its current tightening cycle.
In both cases, these are interesting companies that I was not familiar with and will subject them to more in-depth analysis. What about you? Do you have any of them, or are you considering any of them?
Disclaimer: This is in no way an investment recommendation. This is purely my summary and analysis based on data from the internet and other sources. Investing in the financial markets is risky and everyone should invest based on their own decisions. I am just an amateur sharing my opinions.
Read the full article for
free

? Go ahead 👇
Do you have an account? Then
log in
. Or
create a new one
.